Meet three of our application engineers
All our application engineers are experts in the field of sound and vibration, their knowledge garnered over many years working in the industry. We recently spoke to three of our most experienced application engineers: Ricarda Nerche, based in Leipzig, Germany; Francisco Sanchez, based in Barcelona, Spain; and Alfonso Moreira based in Duluth, Georgia, USA.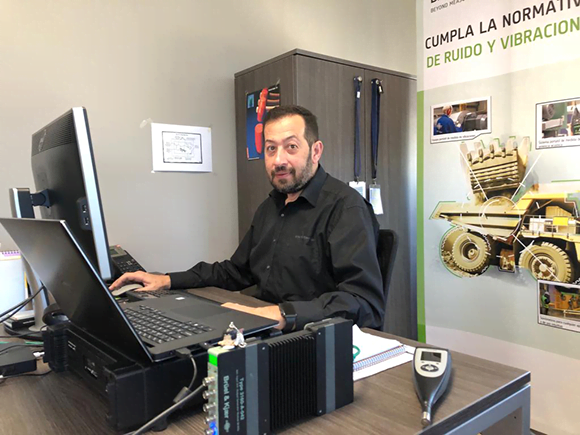 We started by asking them:
Why they do what they do and what drew them to the job?
Francisco (Right):
I joined Brüel & Kjær 28 years ago as a sales engineer and my customer portfolio back then consisted mainly of automotive OEMs and suppliers, white goods and machine manufacturers and universities, so I specialized in what we call industrial applications.
Five years ago, I was offered a chance to change my role within the company and be part of the support and application team. That meant I could still stay in touch with customers, but with the added bonus of being able to delve deeper into a customer segment or measurement technique. What's more, I now also have contact with industries that are new to me, such as Aerospace & Defence.
Ricarda:
Being an application engineer is a challenging job, and we get the honour of working closely with our customers to solve any problems they may have. But it's not just about us helping them. We also learn from them – after all the customer knows his product inside out and his knowledge is essential to our understanding of his problem. This exchange of knowledge is not only exciting but useful. We pass on what we learn to our sales colleagues and R&D engineers who can use the valuable information to improve our products.
My days vary a lot – from visiting production operators to visiting R&D engineers to discuss sound and vibration challenges.
Alfonso:
Before joining Brüel & Kjær I worked in several different areas of acoustics and vibration, including research in rotor-dynamics, environmental impact, design of performance spaces, noise and vibration consulting, etc. The application engineer job at Brüel & Kjær has allowed me to use and further this experience through close interaction with interesting and knowledgeable customers from many different fields.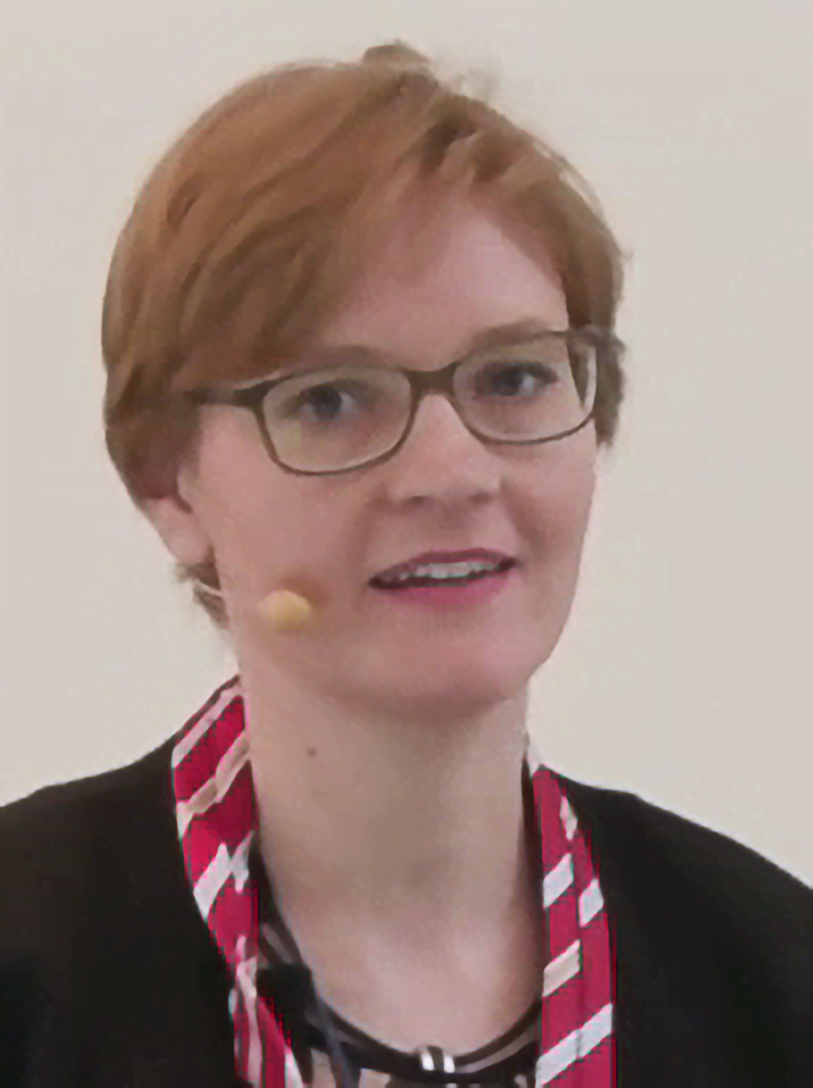 What are the unique challenges you face in your work?
Ricarda (Left):
As application engineers, we follow our products through all phases. We start with the sales process, where we hopefully provide the right advice and solution, then we install our systems at customer sites and get them up and running as promised. However, our work doesn't end there. We continue to offer phone and on-site support if needed and invite customers and their colleagues to attend training, seminars or events. So, if we do our job well, there is a good chance that our relationships with customers will become long-term.
Francisco:
Meeting customers on site for training or support gives you a closer understanding of what they do and their pain points. It's quite interesting to see how big, modern companies are organized and how they differ depending on where they have their headquarters. It's also incredibly exciting to get the rare opportunity to see a supercar prototype before it's released to the market or be allowed inside a jet engine test cell.
I also like the contact I have with our R&D department, where I can, for example, witness how a software platform is developed and tested and get the chance to try out solutions before they're launched.
Alfonso:
While technical and industry knowledge are fundamental to application engineers, our main challenge is attending to very diverse cases and people. For example, our customers range from being NASA scientists to automotive technicians or even disgruntled homeowners exposed to a strange noise that only they can hear. They work in different industries – home appliances, satellites, bio-medical – you name it. Their issues have different levels of urgency – ranging from "I am thinking that maybe one day …" to "we are launching the shuttle today". Finally, our customers are based in different regions and speak different languages. Taking all this into account does mean that the job requires some soft skills, such as patience, humility, time management, prioritizing, etc., many of which I continue to hone.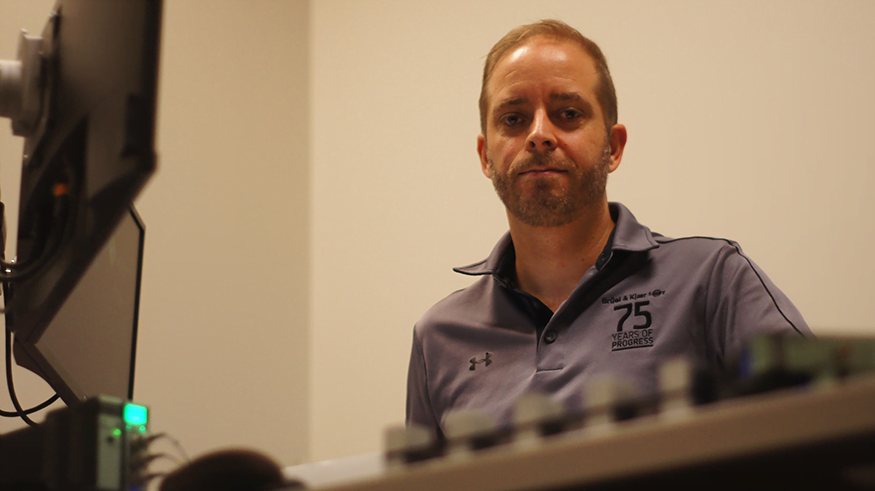 Why is your work important?
Alfonso (Right):
Brüel & Kjær is known and preferred by customers for its knowledge base and experience, and as application engineers, we are the technical face of the company. At the same time, by being exposed to our customers' goals and challenges, we act as their representatives, even advocates, constantly bringing their ideas, enhancements and issues to our product management and R&D department's attention.
Ricarda:
It's important because of the wealth of feedback we get from the 'real world', from those who use our solutions day in day out. This helps ensure that our products are always developed with them in mind.
Francisco:
Brüel & Kjær's vision is to become our customers' preferred partner for sound and vibration measurement. That means working closely with them, supplying the proper and best solutions, and ensuring that they get what they expect.
Our solutions range from simple and easy-to-use instruments to sophisticated and complex solutions. Not all our customers use our solutions daily, so it's our job to make sure that they get the help they need when they need it. Quite often, a measurement requires the involvement of several different people from within the organization and test set up can be complicated and expensive. Because of this, any downtime due to somebody forgetting how to connect the different instruments or how to set up a measurement template is a costly business. As a support team, we are ready to deal with such scenarios to get the customer back up and running as soon as possible.
M1 software and support maintenance contract: why do I need one?
Hotline support – local as well as global
The Brüel & Kjær technical support team is on hand to offer Hotline help. They can provide on the spot help for issues and guide you towards a solution. Should you require advanced support, the team is backed by our global team of skilled specialists and application engineers.

With an active support contract, your call or email will jump to the front of the queue and receive the highest priority.

Training courses for the novice as well as experienced users
Quick onboarding of new employees is critical for many customers as new members of staff need to get up to speed quickly. Similarly, we often get requests on how non-routine and experienced users can improve their skills?

Brüel & Kjær offers courses aimed at new, novice and experienced staff, ranging from basic courses to refresher and advanced. Our course leaders are often world-renowned and experts behind the technologies themselves. You will also have access to online training courses and application/feature-focused webinars.

You will be invited to our annual user conferences*, where you will be updated with the latest technology and features and share ideas with other users.

*Please note: Invitations to user conferences do not apply to all markets. ​