Short-term noise monitoring at Copenhagen Airport
Noise monitoring does not always require investments in expensive equipment. This is how a consultancy was able to scale up their instrumentation to meet the demands of larger projects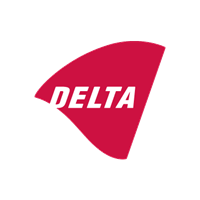 Noise monitoring does not necessarily require a large amount of expertise. Nor does it call for a large investment in expensive equipment. DELTA Acoustics learned how major measurement projects with high technology demands could easily be solved with a Noise Sentinel – On Demand subscription from Brüel & Kjær.
Challenge
It is often more efficient for airports to estimate both noise impact and how changes in air traffic can affect neighbours, rather than measuring it. But in order to verify to authorities that these estimates are correct, an airport must validate them. This is why Copenhagen Airport called on DELTA, a leading acoustic consultancy in Denmark, to help. However, the scope of the project was much larger than anything the company had previously tackled using its existing instrumentation.
Solution
The Noise Sentinel – On Demand system fully met the specifications in ISO 20906. The hardware was immediately available and as results are available online, it was easy to monitor data and process the airport's requirements. Setup was quick and easy and required no previous training.
Results
Without any additional expense for new or upgraded equipment, or special training, DELTA was able to carry out even larger projects. As all costs were specified in advance, DELTA was able to calculate their costs at the outset and easily invoice their customer accordingly.