Airport noise management and CSR at Manchester Airports Group
Manchester Airports Group upgraded their noise management technology to optimize operations across their network of UK airports, enhancing their world-class CSR standards by reducing noise impact and engaging with the community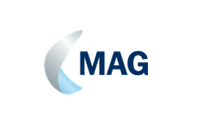 For Manchester Airports Group (MAG), upgrading their noise management technology was a unique opportunity to optimize operations across their network of UK airports and build on their already impressive and well-established Corporate Social Responsibility programme.
Challenge
MAG needs to manage noise across four airports, improve operational efficiency, and facilitate dialogue with the surrounding communities in order to build trust and help to manage noise expectations. This is vital for the airport's ongoing success; maintaining good community relations via a well-executed environmental management policy provides the licence an airport needs to expand and grow its business.
Solution
The solution came from Brüel & Kjær in the form of a highly sophisticated, flexible and integrated Airport Noise and Operations Management System (ANOMS). ANOMS enabled MAG to centralize data integration, simplify the monitoring and reporting on airport noise, and lower the operating costs of their noise management programme.
Results
ANOMS provides the ability to quickly analyse performance and get information out to different stakeholders including different parts of the MAG business, airlines, and surrounding communities.