In January 2013, the government earmarked funding for two research projects to find the Windsor Hum's origin. This was followed by an announcement in February 2013 when Professor Colin Novak was chosen to lead a group of fellow scientists and researchers from Windsor and London's Western University to set up a Brüel & Kjær noise monitoring terminal in a wood in the western part of Windsor. Using 3G communications, the team was able to monitor the noise data from the terminal in real-time from anywhere in the world as long as they had access to the web. Other equipment included microphone arrays used to try to pinpoint the origin of the elusive rumble.
"The noise monitoring terminal was a virtual ear, tuned to record the Hum 24/7."
COLIN NOVAK, PROFESSOR, PHD, PENG UNIVERSITY OF WINDSOR, CANADA
Colin Novak, Professor, Ph.D., Peng University of Windsor, Canada
Finally, in May 2014, the Canadian government released the two-part report prepared by the research teams at a highly anticipated press gathering next to the Detroit River, overlooking the industrialized side of the Detroit skyline. The Member of Parliament who led the press announcement stated that while the Western University report was inconclusive, the University of Windsor team was able to confirm scientifically that the Windsor Hum does exist and that it emanates from the industrialized Zug Island on the US side of the border, with the U. S. Steel operations being the likely cause.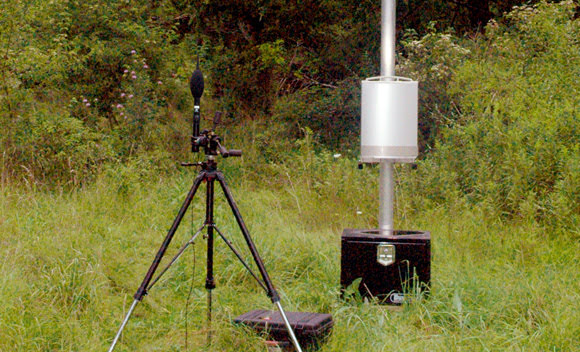 "Unfortunately, we weren't able to find the smoking gun," Prof. Colin Novak said following the press event. Novak said he and his partners needed more time and US cooperation to pinpoint the source. "The study time just wasn't long enough, especially for a sound like this, one that doesn't manifest itself on a regular, timed interval. It's like chasing a ghost." Novak said there now needs to be cooperation with all levels of the US and Canadian governments as well with the companies on Zug Island. "Our job as scientists, while challenging, is not as difficult as the task that the politicians now have in front of them."