Why do you do what you do?
I am passionate about car engineering and I like the idea of understanding the engineering problems, applying the right boundary conditions and developing the design around them. The forces will dictate the design, but the shape must come from the physics – when this is applied, beauty manifests itself in the form of the best combination of shape and materials in all the structural components. My challenge is to have the right set of forcing functions for each performance attribute before the car is designed, early enough in the project to develop it to match the performance aspiration.
"My happiest moments revolve around snipe sailing."
Dr Marco Ballatore
Were cars a passion of yours as a child?
Yes. My dad, an engineer, once worked for an automotive supplier, making parts for the Fiat and Lancia race cars of the time. In the days before airbags, we had a unique Abarth racing steering wheel prototype in every car we owned.
What was the first indication of your interest for NVH?
I wanted to design vehicle suspensions and thought that a deep understanding of vibration was required for that. In my third year at university, I selected a course on vibration mechanics to learn all about vehicle suspensions but the course contained nothing about that, but was really about structural dynamics and testing. However, the class was small and we ended up performing modal analyses on car parts and having fun! Everything was 'alive' and the professor made us add the CAE analysis of every (simple) part we tested. My ambition to study how to control things started then, while the mechanical design I had originally been so keen on, proved interesting but dull when taken out of the dynamics context.

What drew you to Bentley?
A strong expectation that best-in-class performance should be matched by best-in-class engineering.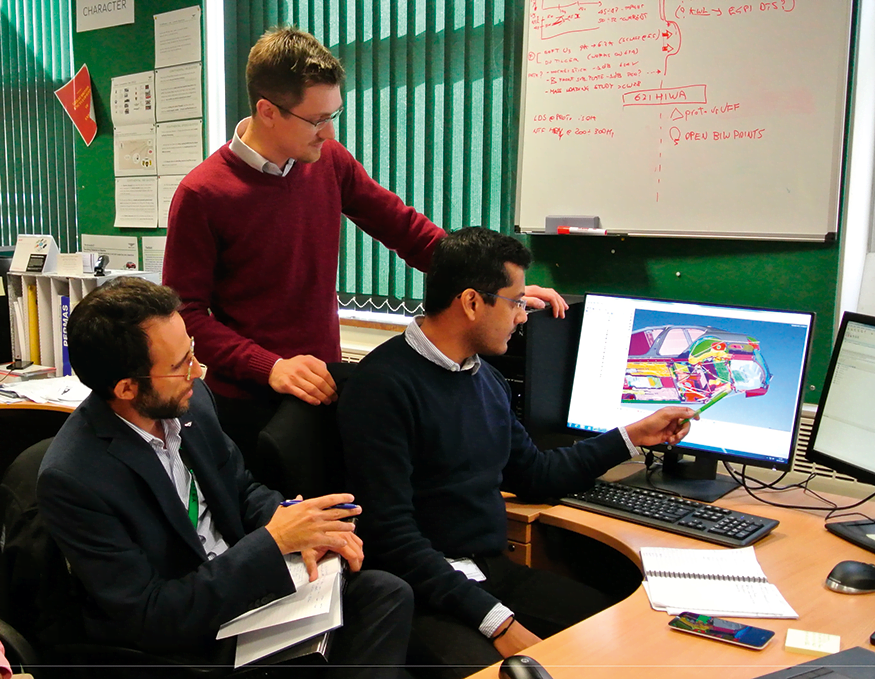 Computers can tell you anything, but to add value with CAE you need to question the results and to do so I see no better way than putting CAE and test engineers under the same roof.What are the unique challenges you face in your work?
Doing it right the first time, every time, means a strong frontloading approach. We try to offset as much work as possible onto CAE and try to move the decision-making upfront. However, the earlier in the programme, the less robust the models are and we run higher risks in steering the design. That often requires more communication than engineering. You need to know the decision-making pattern of each director or executive and adapt the message according to their respective culture and mindset.

What's the most challenging thing about what you do?
Moving from design to hardware development needs thorough planning and can be chaotic. Nowadays, product complexity is huge, and the early months of prototype cars are anything but smooth. In many ways, it's not that different from racing, but managing the situation requires continuous insight into the team's state of mind in order to keep things sustainable.
What is your greatest achievement and why?
The work I have done for the development of the Bentley new Continental GT. It's a game changer for Bentley.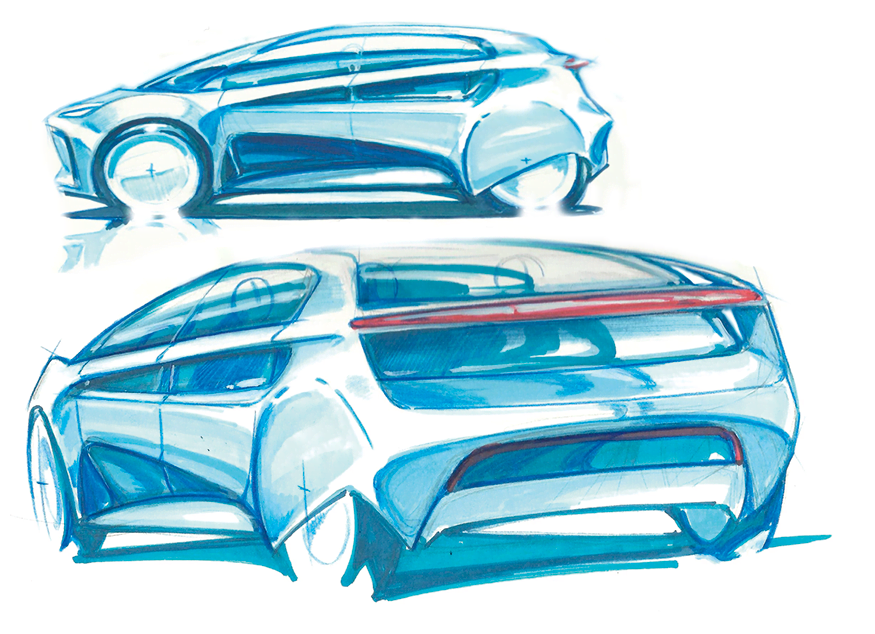 "I still cultivate the dreams of my youth – painting and sketching cars make me happy"Do you have a vision?
It's a thrilling period for NVH, where we are managing the transition towards digital prototyping. This needs a systematic match of CAE-skilled engineers with a great deal of experimental insight and process overview. Computers can tell you anything, but to add value with CAE you need to question the results and to do so I see no better way than putting CAE and test engineers under the same roof. My vision is to shape the NVH business with a streamlined application of these two approaches.

Why is your work important?
It defines one fundamental element of Bentley DNA – refinement at minimal or no compromise to sportiness. Vehicle dynamics are great, but the expertise to allow some more extreme design choices around the chassis without any consequence to comfort and acoustics, can only come from NVH, and for a Bentley customer that can make a huge difference. Ultimately, this is the approach being transferred to electric vehicles. You don't want to listen to a whining e-machine and roaring tyres all journey long – honestly!


"The worst mistake we could make is not to be ready."
Dr Marco Ballatore on electric vehicles
What are the major challenges facing automotive NVH?
The transition of electric vehicles from niche to mainstream, and how this will separate the most advanced countries from the others. It will be a revolution for many, but not for all, and not at the same time. Those who can, will realize, when buying their new cars, that things are radically different and simpler, but duller. No flare at the start, no idling noise, no gear changes and transitions, and ultimately, the new sound of the e-machine. It's easy to add extra power train sound synthetically, but will the customer like it? There is a risk of high-end products being fake but we still need to open the doors to further personalization options because electronics now allows plenty of them.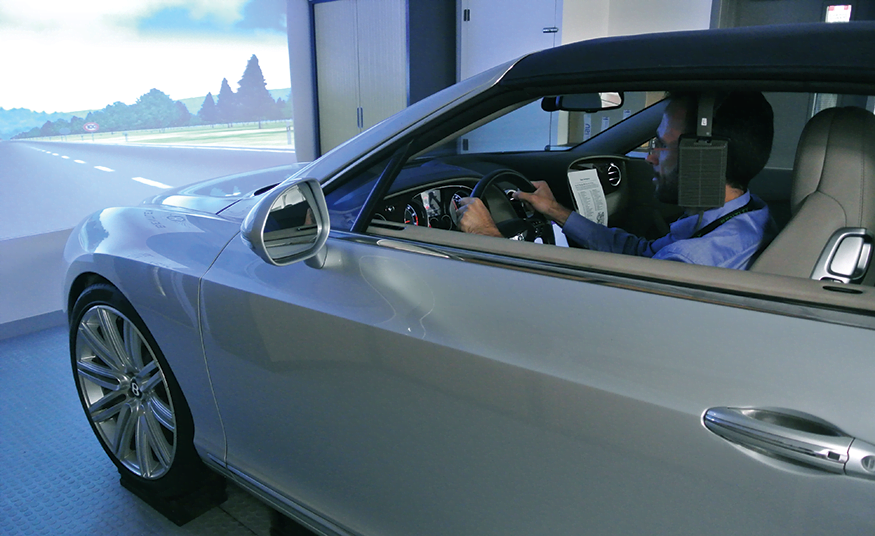 We have developed our new full vehicle simulator with Brüel & Kjær after years of practice experiencing CAE results as we would with the real vehicleHow will the shift to hybrid/electric vehicles impact people's perception of NVH?
I guess people will start putting more emphasis on the rolling noise element and there will be a general learning phase. Aside from tyre-road interaction, cooling fan and ancillary noise, these vehicles can be totally silent, so people will focus on a different acoustic profile, or flood the interior with music and/or entertainment systems – NVH-attribute priorities will change.

Apart from the weather, what's the biggest difference between Italy and the UK?
I am a typical Italian – loud, passionate about my work, enthusiastic and with no inner filter to hide my feelings. However, since moving to the UK, I've had to refine my approach. I admire the British people's calmness, understatement, self-control and unique style. Other interesting things about Britain include carbonara with cream, mushy bread and a collective passion for deep frying.

What's your favourite car and why?
The Alfa 156 – I've chosen an affordable car and not a dream car, because the level of handling the 156 provided to the mass market was really revolutionary. Its shape is timeless, the drive is great even by today's standards – the way you feel connected to the front wheels through the steering, the perfectly mastered rear axle, its nimble agility and comfortable ride. Pity it's so loud on the road, but then the body platform is almost 30 years old.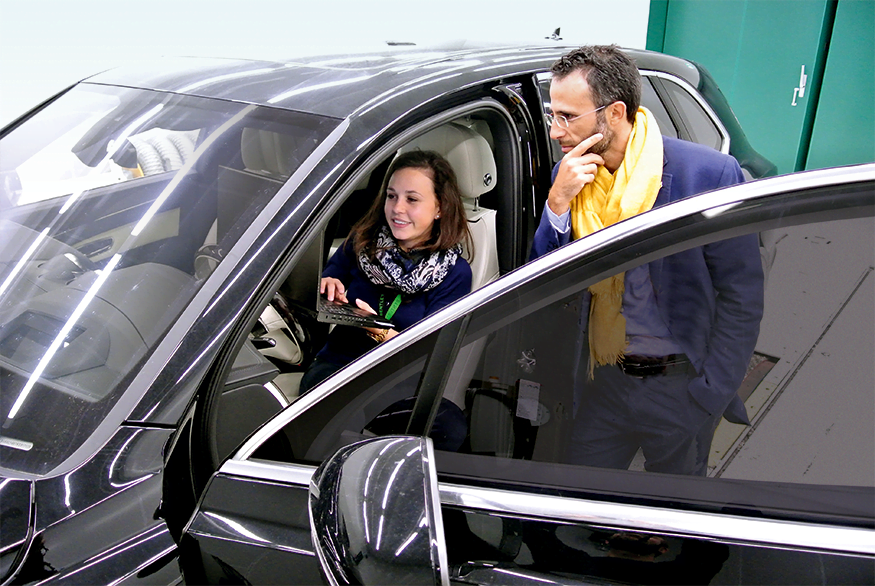 ---
Dr. Marco Ballatore
Functional Manager Chassis NVH, Bentley Motors Ltd, UK

Education
2000 – 2005: Master's degree, Mechanical Engineering Università Politecnica delle Marche
2005: von Karman Institute for Fluid Dynamics – Trainee
2005 – 2009: Doctor of Philosophy (Ph.D.) in Mechanical Engineering, Università Politecnica dell e Marche

Career
2014: Technical Manager – NVH & Structural Dynamics, Bentley Motors Ltd
2013 – 2014: Attribute Leader – Structure-borne Road Noise, Bentley Motors Ltd
2012: R&D Senior Engineer – EMEA product development, Fiat Spa
2006 – 2012: NVH engineer – Tyre Research Department, Bridgestone
---
The defining moment
"Every time the first prototype car rolls out on the track. Those initial minutes tell you whether years of work have been successful. Having pushed for a certain design feature that you can't change, and seeing it 'in the flesh' one year later, gives the team shivers."