Brûel & Kjær and HBM have merged
Two global market leaders have united to combine their expertise and provide integrated solutions encompassing sensors, acquisition, preparation, evaluation and engineering services.
HBK combines the strengths of two industry leaders to provide the hardware, software and industry expertise that we need to become the solution provider predicted in the Beyond Tomorrow vision study. The consensus of the participating industry leaders and expert panel indicates that the solution of the future will be a single testing platform that incorporates the entire testing gamut. Brüel & Kjær's sound and vibration expertise and thought leadership combined with that of HBM's steady state expertise and thought leadership will be a great leap towards future testing needs and the predicted solutions of 2030.
In the course of delivering even greater value to our customers around the world, we do not only look to the future, we still live in the present, so Brüel & Kjær and HBM product lines will continue to be developed and supported with the levels of expertise and quality that has made these names so respected in their respective industries.
We would like to take this opportunity to thank all our customers and partners, and we look forward to continuing and growing our relationships with an even broader offering as HBK. Of course, all existing agreements, points of contact, procedures, partnerships, etc., will continue as is.
All questions are welcome. for more information please contact your local sales representative and check the latest news on www.bksv.com
B&K 2245 Sound Level Meter released
The philosophy behind Brüel & Kjær's new class 1 B&K 2245 Sound Level Meter is to instil confidence and control in professionals whose work involves noise measurement tasks.
B&K 2245 is a complete, easy-to-use solution designed to simplify noise measurement and analysis. It can be used as a stand-alone noise measurement device, or with a range of user-friendly mobile apps, each tailored to assist a specific job-to-do including environmental noise measurement, exhaust noise level testing and workplace noise. The apps provide the exact parameters and functionality needed, bringing an entirely new level of efficiency and control to noise measurements. Each device can be licenced to more than one app, so switching tasks is as easy as switching apps.
The sound level meter's robust rubberized body provides a secure grip and makes it dust and water resistant and suitable for indoor and outdoor use. In addition,
the well-designed user interface makes it easy and comfortable to use.
To keep the sound level meter ready to use and protect measurement data, there is an optional smart docking station. The docking station is a high-speed charger that automatically transfers stored data to a network so that data is ready for analysis and reporting. A constantly charged and ready-to-go unit with all worry about saving or losing data removed can only boost user peace of mind.
For more detailed information on the B&K 2245 Sound Level Meter solution and the individual apps, go to www.bksv.com/2245
The VTS ideas HUB
Introducing a new product, brand or service is never a straightforward process. Customer needs are identified, market research conducted, and competitor analysis achieved. However, it's often only after a customer uses the product or service that we really learn about all the advantages, flaws and their actual experience. On top of that, needs and expectations evolve with time.
To capture this often-missed area of product development, a new 'Ideas Hub' has been set up to gather direct feedback from our valued customers. When a new idea, improvement or mad professor moment happens upon a customer, they can now directly interact with the VTS Product Development team by submitting their idea and relating it to a product or service. This new initiative helps guide the VTS product range, delivering the solutions customers really need and want. Try it for yourself at https://bk-vtsuser.ideas.aha.io/ideas/new
EDAG: A continuing success…
EDAG Engineering GmbH, one of the automotive industry's largest independent engineering service providers with 50 years of experience and several facilities worldwide, has once again chosen Brüel & Kjær as a partner for its testing facility in Petersberg, Germany.
A new V8900-HBT750 system, including a hot and cold unit, was succesfully installed earlier this year, offering best-in-class vibration testing with balanced performance. According to EDAG, the system was chosen due to its outstanding shock performance, strong armature hydrostatic guidance and a unique power-saving profile available on the XPA-K range of amplifiers. In addition, a maintenance contract ensures high-level and continued support from Brüel & Kjær's global service team, who will keep the shaker system in peak condition to meet the testing capacity requirements set out by EDAG. EDAG is now working with us to create a reference site for potential customers.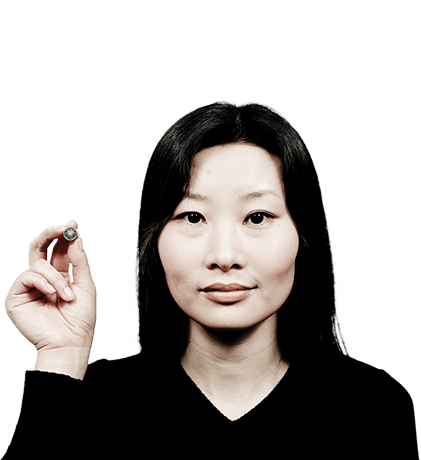 Iscrivetevi a Waves per ricevere tutte le novità sul mondo del suono e delle vibrazion
Ricevete Waves direttamente nella vostra casella di posta elettronica
Innovazioni tecnologiche
Casi di successo
Iscrivetevi a Waves
Leggi l'ultimo numero di Waves