Idrofoni
Gli idrofoni Brüel & Kjær sono trasduttori sonori calibrati individualmente. Ogni idrofono è caratterizzato da una risposta in frequenza piatta e sono omnidirezionali su un'ampia gamma di frequenze. Inoltre, la loro costruzione è assolutamente impermeabile, resistente alla corrosione e può resistere ad alti livelli di salinità. Se siete alla ricerca di un idrofono di qualità che funzioni a 1000 m di profondità, che possa resistere a pressioni statiche fino a 100 bar e che sia costruito per durare - vi trovate nel posto giusto.
---

HYDROPHONE SENSITIVITY

Each Brüel & Kjær hydrophone is submitted to an extensive ageing and temperature stabilizing procedure before being individually calibrated. Individual calibration data and frequency response curves are supplied with each hydrophone. The receiving sensitivity calibration of the hydrophones is traceable to international standards.
All B&K hydrophones provide a flat frequency responses, as shown in this figure: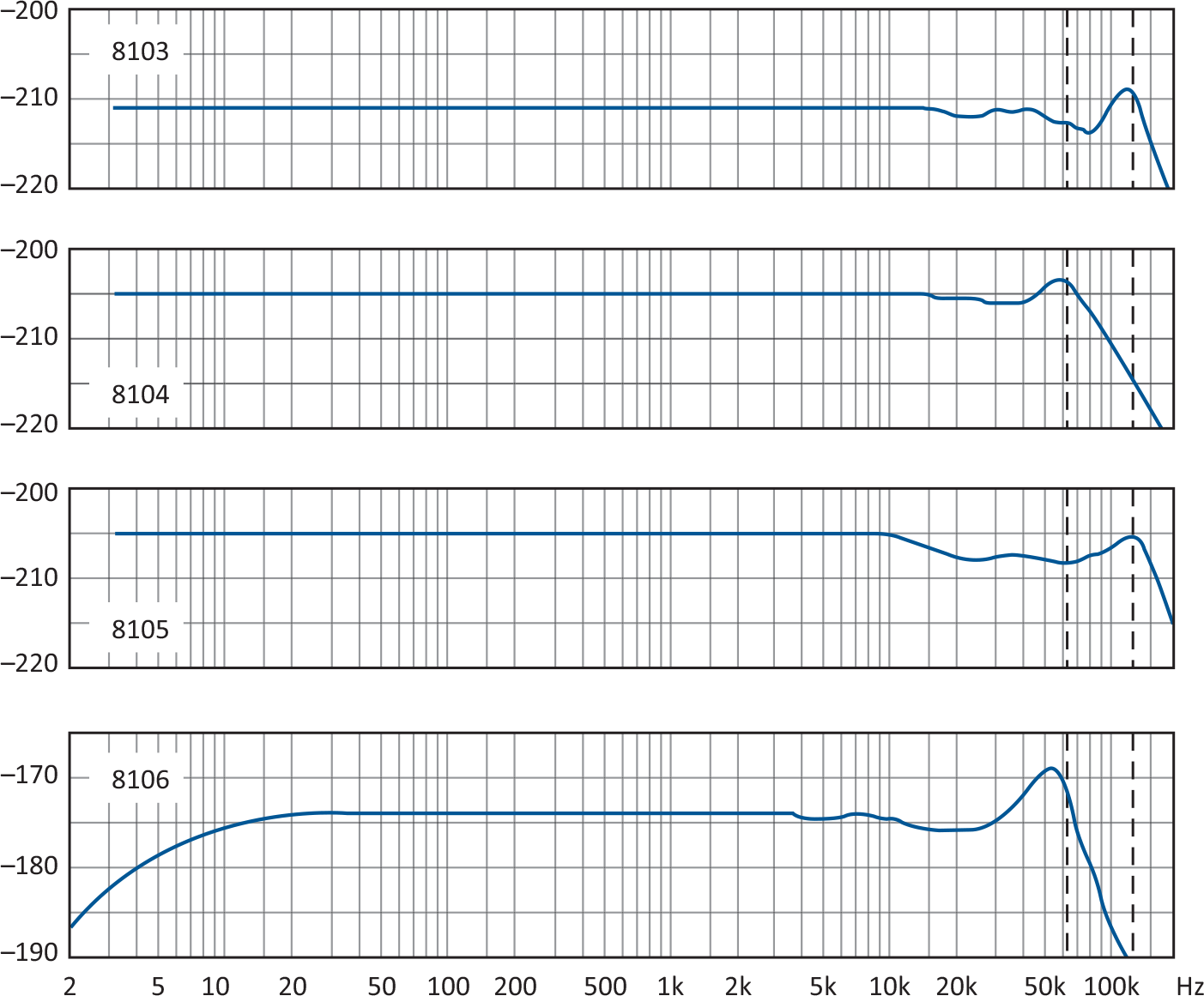 Measurements made in water tank in free-field conditions achieved by means of pulse techniques using a Brüel & Kjær PULSE™-based calibration system.
---
HYDROPHONE DIRECTIVITY
All hydrophones in our range, provide great omnidirectional characteristics. The individual hydrophone directivity patterns in water are shown in the figure below.
The polar directivity patterns were measured in free-field conditions achieved by means of gating techniques in a water tank.This method requires a standard hydrophone as a projector and the unknown hydrophone as the receiver whose polar directivity pattern is to be determined.