Type 4944 Microphone Family
This accurate, reliable, and robust family of microphones is designed for high-level and high frequency pressure-field measurements.
The family of microphone cartridges and preamplifier combinations is based on the prepolarized, ¼-inch pressure-field microphone cartridge Type 4944. Geared to withstand rough handling, the assembly of the microphone in a clean room environment ensures that the microphone can be used in high-humidity environments and still produce reliable results.
The preamplifiers combined with Type 4944 are equipped with TEDS (transducer electronic data sheet).
A pressure-field microphone is designed to be used in small, closed couplers or close to hard reflective surfaces or flush mounting. The sensitivity has been optimized to allow measurement of high sound pressure levels without clipping in the CCLD preamplifier. Type 4944 is available in a side-vented as well as a rear-vented version, ensuring that vents remain unblocked when flush-mounted.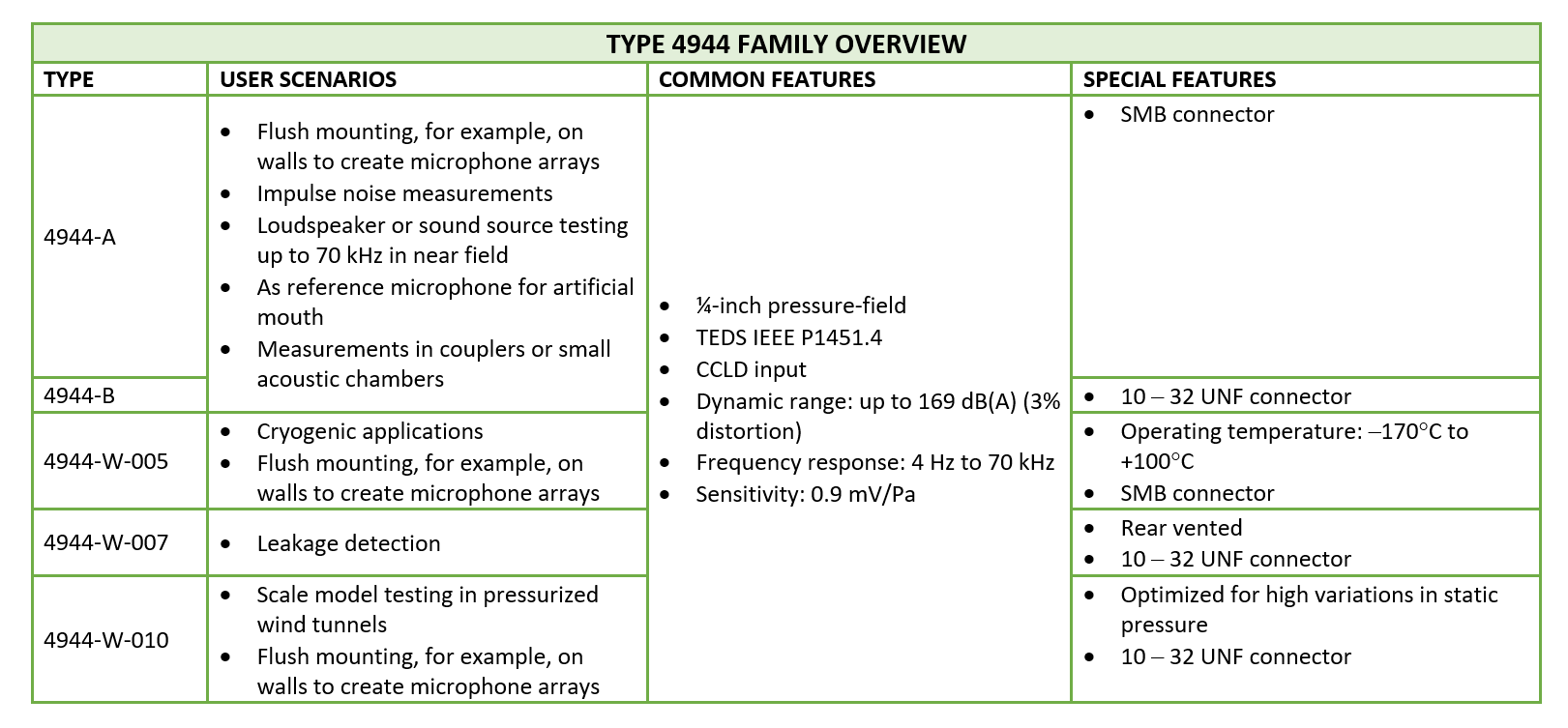 CLICK ON THE APPLICATION OF INTEREST TO YOU



Iscriviti alla nostra Newsletter e ricevi le informazioni più recenti dal mondo del suoni e delle vibrazioni
Le ultime notizie Brüel & Kjær ti raggiungono con un solo click
Nuovi prodotti, sconti e offerte speciali
Articoli rigurdanti il suono e le vibrazioni, video e guide
Iscriviti ora!
WAVES Online