휴대용 소음 진동 측정기
Class 1인 브뤼엘앤드케아의 소음, 진동 측정기인 사운드 & 바이브레이션 레벨 메터는 언제 어디서나 휴대하기 편하고, 원하는 데이터를 바로 확인할 수 있도록 설계되었습니다. 제품은 실내 또는 실외의 환경 소음, 진동 측정부터 안전보건평가까지 다양하게 활용됩니다.
Brüel & Kjær의 사운드 레벨 메터 & 바이브레이션 메터 (Sound Level Meters and Vibration Meters)는 관련 소프트웨어와 하드웨어를 결합한 상품으로 아래와 같은 소음 진동 측정이 가능합니다.
빌딩 어쿠스틱 및 진동 측정
사운드 파워, 소음원 확인
제품 개발 및 품질 확인
사업용 어플리케이션
소음, 진동 OHS 평가
환경 소음, 진동
Brüel & Kjær 제품은 뛰어난 품질, 성능으로 오랜 기간 고객과 함께하고 있습니다. 사운드 레벨 메터 & 바이이브레이션 메터 또한 축적된 노하우를 기반으로 정확한 데이터를 제공하고 있습니다.
사운드 레벨 메터

간편하게면서 매혹적인 디자인, 사용자가 원하는 모든 기능을 한가득 무장한 사운드 레벨 메터

Sound Level Meter Kits

Sound level meter kits to suit a variety of needs from noise logging, sound intensity, noise source location, engine vibration measurement, and much more.

Noise Dosimeter

Noise Dosimeter for assessment of noise exposure. Designed with two-button interface for easy measurement of work noise, occupational health and safety (OHS) evaluations.

Post-Processing Software

Post-processing software for PC-based management, analysis and reporting of data. Includes Measurement Partner Suite - analysis software, smartphone apps and cloud storage to simplify and share analysis of your measurement data.

Sound Level Meter Accessories

Sound meter accessories by Brüel & Kjær. Protect your instrument, or buy accessories essential for your measurement task. Available for sound level meter, noise dosimeter and vibration meter instruments.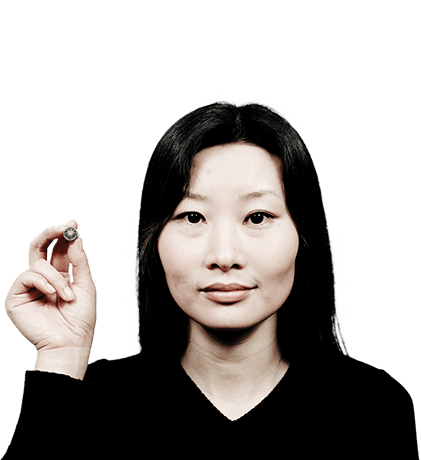 전세계 소음, 진동에 대한 다양한 정보가 담긴 뉴스레터 'Waves' 구독하기
이메일로 바로 받을 수 있습니다
사업별 다양한 정보가 있습니다
풍부한 고객 사례연구(Case)가 있습니다
뉴스레터 구독하기
최신 Waves 보기