Vibration Testing Equipment
Our comprehensive range of vibration testing equipment covers the entire spectrum of vibration test applications with electrodynamic shakers and exciters for modal and structural testing and analysis.
Vibration testing allows you to predict the failure modes of a product or component and monitor their dynamic behavior to improve reliability and in-use performance. From high-force electrodynamic shakers and modal and measurement exciters to power amplifiers and vibration controllers, Brüel & Kjær offers a wide range of vibration test shakers and equipment designed for shock, durability, modal and structural analysis!
Whether you are testing electronic components for mobile phones, components in the automotive industry, or complete satellite systems, Brüel & Kjær vibration testing equipment has you covered from individual products to full vibration tests.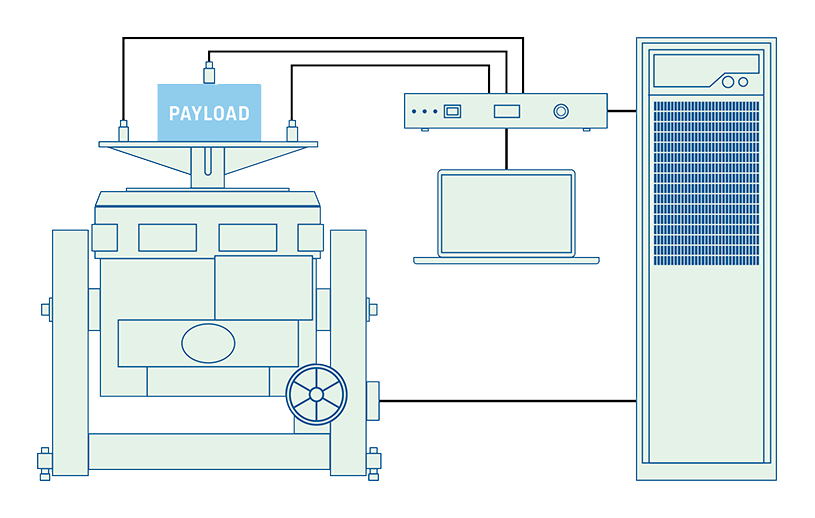 In 2008, Brüel & Kjær acquired LDS Test and Measurement, making us the market leader in vibration
test solutions. Brüel & Kjær´s product range of transducers and data acquisition systems is perfectly
complemented by the addition of the LDS product portfolio, which covers electro-dynamic shakers,
vibration slip tables, fixtures, amplifiers and vibration controllers.