Inertial navigation systems are navigation aids that use computers, accelerometers and gyroscopes (rotation sensors) to continuously calculate the position, orientation and velocity of a moving object. They are used on ships, aircraft, submarines, guided missiles and spacecraft. French industrial group, iXblue specializes in the design and development of inertial systems. The company is one of few companies in the world that produces all of the critical electrical and mechanical components required to build an inertial system, including the accelerometers and fiber-optic gyroscopes.
"We continue to improve ourselves every day thanks to efficient Brüel & Kjær support services that continue to be available to us during our testing skill improvement process."
Xavier Cottin - Head of Tests & Qualification, iXblue
iXblue's customers include both civilian and military organizations within marine science, aeronautics and aerospace. As these customers produce equipment used in extreme environments, such as on-land vehicles, ships, submarines, space rockets and aircraft, vibrations and shock are a major part of the landscape. As a supplier of high-accuracy systems, iXblue must develop and test products that can handle these environmental challenges in order to guarantee a high level of product reliability to its customers.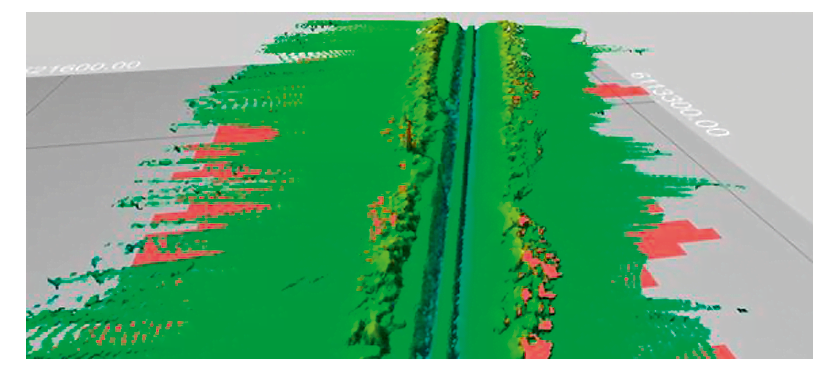 iXblue's build-your-own test lab
Until recently, iXblue was using external lab services near Paris to perform vibration and shock tests on their products. In order to decrease test duration and development costs, as well as perform effective tests with homemade performance evaluation strategies, they needed to put in place their own on-site shaker and acquisition system. As iXblue already had a strong partnership with Brüel & Kjær, they were the obvious company to call for help.
Xavier Cottin, Head of Tests & Qualification at iXblue explains the process: "We started by drawing up our requirements, such as vibration and shock levels, performance frequency, mass and dimensions of the specimen to be tested, etc. On this basis, Brüel & Kjær proposed several technical solutions. A cross-analysis was then carried out between the available budget, the dimensions and mass of the shaker, its potential in terms of displacement, force, velocity, acceleration and frequencies and compliance with other iXblue-specific performance requirements. Brüel & Kjær provided strong support for that and managed to propose the best solution aligned to our budget."
A complete solution
iXblue's complete shaker solution is a fully integrated system. "The schedule for this project was very short with a non-flexible deadline," Cottin continues. "At the same time, construction of iXblue's new building with test facilities was going on – this was also a great challenge. The fact that Brüel & Kjær proposed a fully integrated solution was a key driver for us, because we were not specialized in the deployment of such test facilities, and we wanted to decrease as much as possible the number of supplier interfaces to limit risk and guarantee delivery on time."

iXblue chose the LDS V875 shaker along with a high-pressure table HBT 750 – a flat table connected to the shaker where objects are shaken side to side. The shaker also has a square head expander that makes it possible to carry oversized or oddly shaped payloads. It also features an integrated air-glide system that uses compressed air to easily lift and rotate the 5-ton shaker (to test different geographic orientations).

"IMO Certification requires orientating a gyrocompass at specific orientations during vibration tests," Cottin explains. "The gyrocompass needs to be aligned to these orientations for the three tested axes. That means we need to rotate the shaker – and not the equipment being tested – as is typically done. The integrated air-glide system is very useful to orientate the shaker quickly and easily without using any additional lifting means."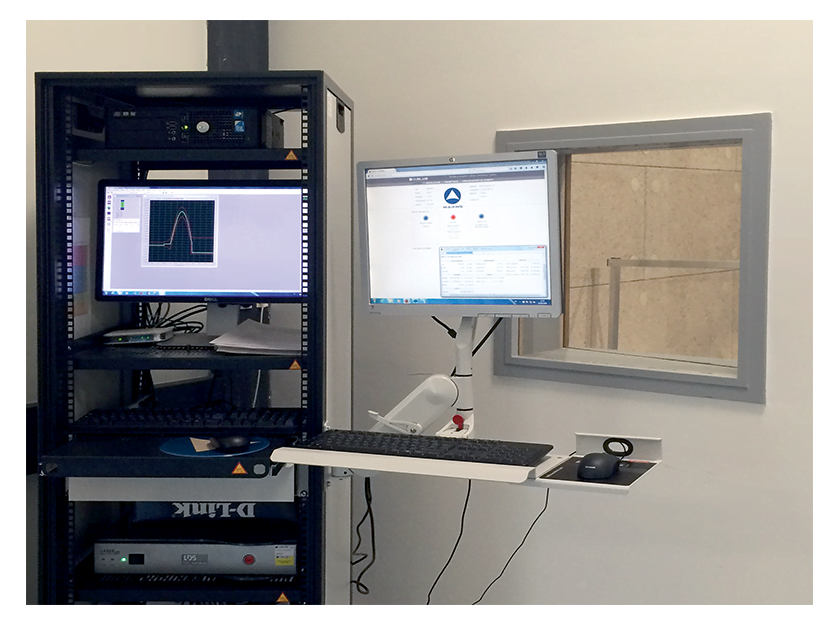 Reproducing real life
iXblue's complete test system also includes a 12-channel data acquisition system composed of two LAN-XI modules including a time data recorder and signal analysis software. The signal analysis software is for real-time FFT analysis, filtering functions, SRS calculation, and operational deflection shapes to compare the test to predictive behaviour from CAE models and order analysis. The system, which is modular, can also be used in the operational field to measure and characterize specific vibration and shock environments in order to reproduce them with the iXblue shaker, if needed.

"We are able to bring the data acquisition system onto a land vehicle, a ship or even an aircraft to record and analyse the environmental vibration and shock levels and then simulate these scenarios in our test lab," says Cottin. "We can then evaluate the equipment's design or perform specific functional investigations."

iXblue customers seem to appreciate that they have their own on-site test facility. It shows that iXblue continues to deploy strong efforts to develop highly accurate and reliable navigation systems that can be exposed to severe environmental constraints.
"The fact that Brüel & Kjær could propose a fully integrated solution was also a key driver for us. As we were not specialized in the deployment of such a test facility, we wanted to limit risk and guarantee delivery on time."
Xavier Cottin - Head of Tests & Qualification, iXblue
Success story enabled by Brüel & Kjær
iXblue had worked before with external test labs using LDS shakers, but had not had the chance to work with Brüel & Kjær engineers before the beginning of the project. "We had never experienced any deployment of such a test facility before this project," says Cottin. "Nevertheless, thanks to Brüel & Kjær engineering services, we were able to build a fully operational test facility on time. We were also able to train end-users to manage the lab and to promote the vibration and shock testing skills for the benefit of iXblue engineers and products."

Cottin continues, "Vibration testing requires many skills. We continue to improve ourselves every day thanks to efficient Brüel & Kjær support services that continue to be available to us during our testing skill improvement process. That success story was made possible mainly thanks to the close cooperation between Brüel & Kjær's and iXblue's teams, their construction architects and workers, as well as CFM Schiller in charge of the seismic mass."
About iXblue
Global leader in the design and manufacturing of innovative solutions for navigation, positioning and imaging markets
Recognized throughout the industry for its pioneering work on the development of fiber-optic gyroscope (FOG) technology, which has revolutionized the maritime and naval inertial fields in the last decade
Achieves 15–20% growth every year, with 80% of its business taking place in more than 30 countries around the world
Counts on full value-chain expertise: all of its systems are produced internally, from de-sign to manufacturing