Shock response spectrum (SRS) analysis
The Shock Response Spectrum (SRS) is used to determine the damage potential of components and systems from transient events, such as pyroshocks, in order to ensure their survival in known environments.
Ask an Expert
A single transient shock event such as a pyroshock or a structural impact can damage components in a structural system. Similarly, earthquakes can cause catastrophic failures in bridges and buildings. And with any motion input into a system, the response can be amplified by structural resonances, increasing the damage.
By calculating the shock response spectrum (SRS) from transients in the time domain, it can be determined how shocks affect a structure.
System suggestion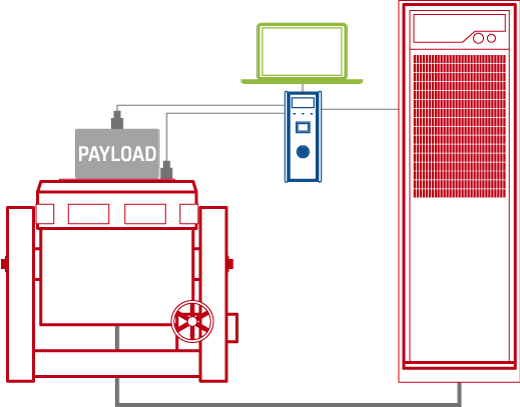 BK Connect Shock Response Spectrum Analysis software supports all five SRS models described in the ISO 18431-4:2007 standard. Combined with the nine ordinary criteria for amplitude calculations (shock instances), up to 45 response types can be calculated to match your requirements.
Special shock accelerometers for high-level and high-frequency measurements are part of our complete measurement and analysis chain.


Subscribe to our newsletter and receive the latest stories from our world of sound and vibration
The latest news from Brüel & Kjær delivered to your inbox
New product releases, discounts and special offers
Sound and vibration articles, videos and guides
Subscribe now!
Read WAVES Online