Telecom And Audio Engineering Services
Are you ready to put your new smartphone, microphone, headphone or speaker into production, but would like to validate or further improve the audio quality of your device? Our telecom and audio engineers are here to help.
Ensuring consistent product audio quality of your mobile phones, MEMS microphones, headsets, speakers or AI devices is an increasingly challenging and time-consuming task.
Brüel & Kjær Telecom and Audio Engineering Services delivers professional acoustics, vibration, simulation and mechanical design capabilities – based on more than 75 years of experience. Our services help you ensure optimal device quality and design (from-scratch-to-completion) of your acoustic test setup with accurate fixtures.
On-site and Online Project Evaluation
Our engineering services delivers state-of-the art acoustic development and optimization, that will help you meet your customers' expectations of high-fidelity audio to smartphones and smart devices.
With accurate fixturing, analysis techniques, tight measurement control, and tranining we transfer knowledge to your organization while ensure the optimal testing and validation of your product, in three areas:
Testing: We have the equipment and experience to perform quality and environmental tests on microphones and speakers
Benchmarking: We will install and validate the fixtures and get you up and running
Installation after sales service, ensures that you are satisfied with our recommended solutions and that they continue to live up to your expectations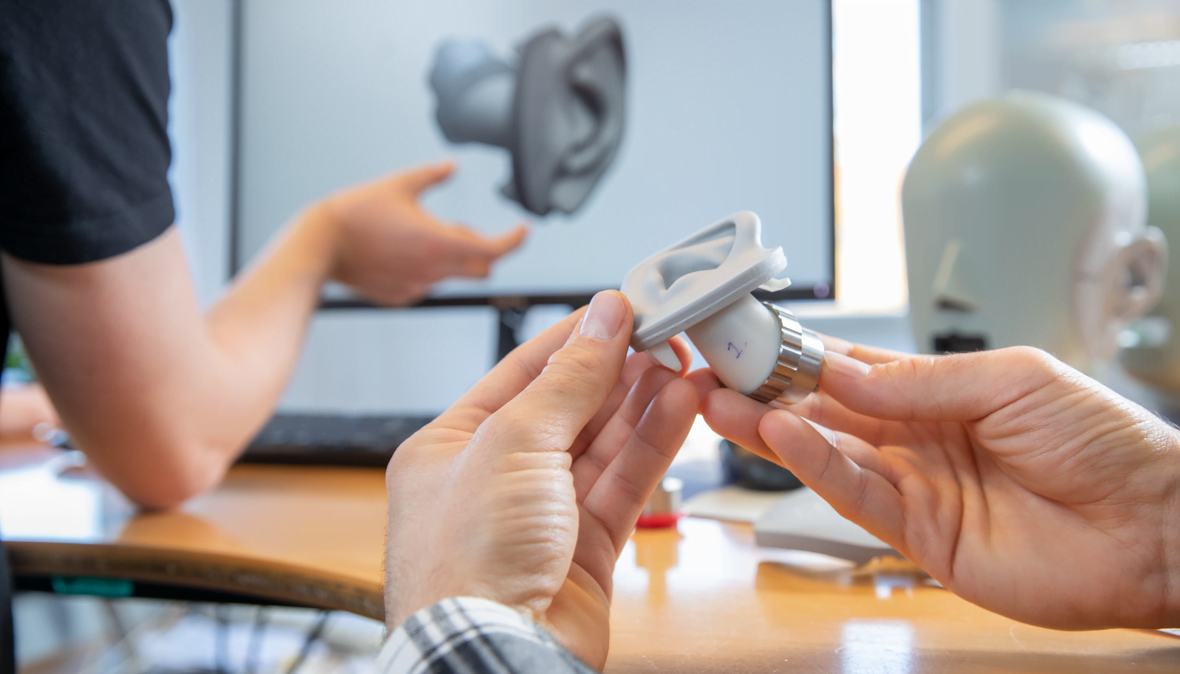 Telecom and Audio Engineering Services
As the Telecom Audio Engineering Services is a small dedicated team, its focus is solely to assist customers in ensuring high-quality acoustic/vibration design or optimization of couplers, test fixtures, or complete turnkey systems for production test of mobile phones, headsets, speakers, AI and related Telecom/Audio devices.
The services include control standards that live up to the highest quality, based on decades of expertise, quality control and production testing. Our services include:
A dedicated and experienced team of the leading acoustics expert in the industry
Close cooperation to shorten your project execution time
Access to collaboration with major telecom and audio customers worldwide
World-class equipment and test optimization
From fast pre-evaluation, through simple improvement of existing designs to complex new designs, our services enable you to make the most of the world's largest range of highly accurate sound and vibration measurement equipment – featuring best-in-class measurement microphones, couplers, hardware and analysis software.
Each project is divided into three phases, quoted at a fixed price based on complexity. The lead time is established at the start of the project with delivery of your conceptual design two weeks into the project.


Suscríbase a nuestro boletín informativo y recibirá las últimas noticias de B&K sobre sonido y vibración
Las últimas noticias de Brüel & Kjær le llegarán a su bandeja de entrada
Lanzamientos de nuevos productos, descuentos y ofertas especiales
Artículos, vídeos y guías sobre sonido y vibración
¡Suscríbase ahora!
WAVES Online