Noise control
When it comes to environmental noise, Gießen Regional Council and HBK are listening very carefully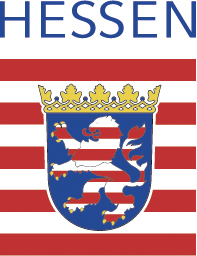 CHALLENGE
---
A frequent challenge facing the Environmental Department of Gießen Regional Council during its measurement of noise emissions from commercial and industrial firms is that the noise that someone has complained about does not occur continuously or at a constant volume. In cases like this, reliable on-site measurements of environmental noise at a single point in time, in order to gain evidence, are not that simple with conventional technology.
SOLUTION
---
To provide reliable, measurement-backed proof of irregularly occurring noise, Gießen Regional Council has developed a special trailer. As well as precision measurement technology, this has its own power supply. Kitted out in this way, measurements of noise emissions over a longer period of time are possible even outdoors without an external power supply. On the trailer, the powerful Type 2250 sound level meter from HBK, which has been optimally adapted for exactly these usage scenarios, reliably ensures precision measurement results.
RESULTS
---
In combination with a weather station, the trailer supplies the Regional Council with extensive measurement data. It also produces sound recordings during ongoing measurements. This way, after each measurement the recorded environmental noise can be listened to and analyzed, and a distinction made between pure plant noise and other background noise. In addition, the sound recordings allow noise emissions to be analyzed in terms of sound/information content and impulse content, in accordance with the provisions of the TA-Lärm regulation. The result is reliable data on actual noise emissions. With its trailer, the Department is now able to record and evaluate special situations that occur only at very irregular intervals over the course of an entire day, and which could not be assessed through random sample measurements – or only at considerably greater expense.
Noise isn't just unpleasant – over time, it can make us ill. To ensure that noise emission does not endanger the health of residents or employees, as part of their statutory monitoring obligation, public authorities monitor compliance with legally enforced noise guideline values. The legal basis for this is the German Federal Immission Control Act (BImSchG), which sets out the details of noise control in the administrative regulation "Technical Instructions on Noise Abatement" (TA-Lärm).
In Central Hesse, Gießen Regional Council is responsible for monitoring commercial and industrial noise. For some time, its Environmental Department has had a special trailer for this purpose. This enables long-term measurements that can record even just temporary noise events with precision. This way, the possibilities of technically measuring and evaluating fluctuating noise pollution have been considerably improved, compared with the random sample measurement methods practiced before.
Now, reliable conclusions can be drawn about the actual extent of a noise nuisance, so that countermeasures can be initiated if necessary. The technological heart of the innovative autonomous measurement vehicle is the Type 2250 sound level meter from HBK.
For noise measurements, stamina is needed
If people in Central Hesse want to complain about disturbing noise from traditional industrial plants or the manufacturing industry, such as foundries, quarries or outdoor wind turbines, they turn to Gießen Regional Council. Then, the Environmental Department springs into action, to objectively determine the actual noise nuisance and take appropriate noise control measures if the statutory noise guideline values are violated.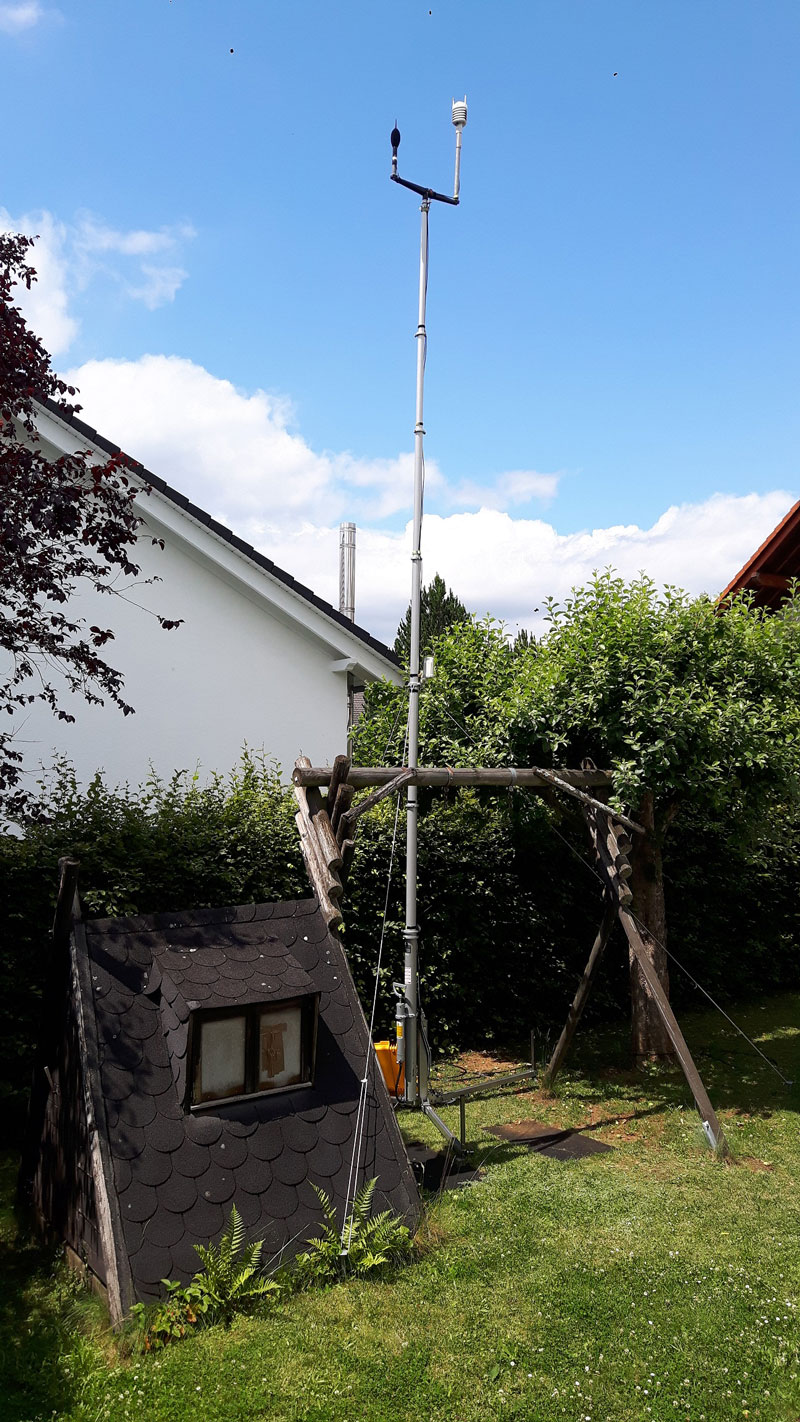 When measuring industrial and commercial noise, one challenge is that in most cases, the noise is not continuous. Therefore, long-term measurements are needed, for measuring irregularly occurring environmental noise, too. This necessitates an analysis of the prevailing environmental conditions at the time the noise occurred, as well as the noise itself, so that the actual noise pollution can be determined in a meaningful way.
Innovative measurement trailer always has its ear to the ground
In order to successfully determine actual peak noise levels, Gießen Regional Council needed a reliable solution for taking measurements at all times of day and over longer periods of time. This was not possible with the existing measurement station. However, this station formed the basis for putting the Department's own idea of a measurement trailer, which would enable long-term noise measurements, into practice.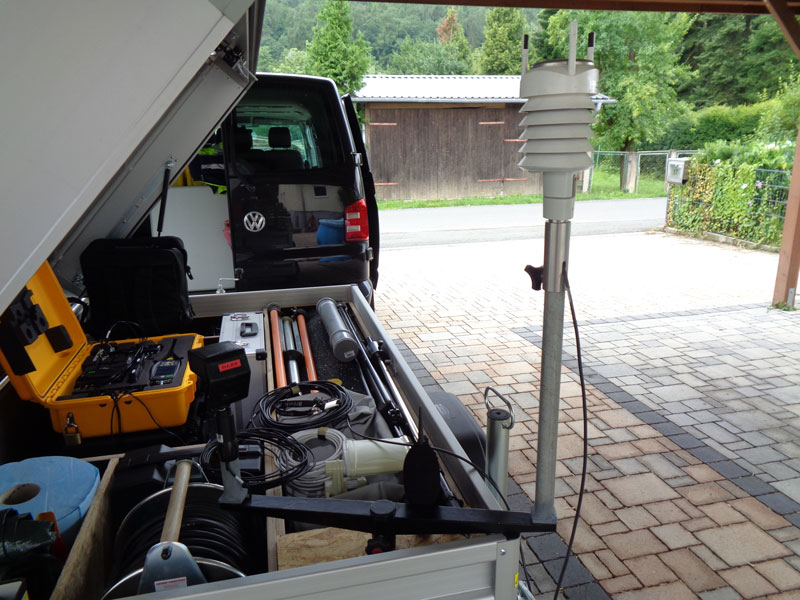 The necessary optimization and conversion work was then carried out by the Environmental Department's own team. When adapting the measurement technology to the new requirements, they then received assistance from the measurement technology experts from HBK in Darmstadt. Now, incoming complaints from residents can be followed up in an even more targeted manner, 24/7.
Rugged with a feel for discord
The new trailer of the Department for Immission Control is sophisticated down to the last detail. For example, solar panels supply the measuring instruments with electricity during long-term measurements. Moreover, the rugged measurement vehicle with anti-theft protection guarantees that the sensitive measuring equipment is transported with the greatest possible degree of safety. The requirements of the German Law on Occupational Employee Health and Safety and Traffic Safety (Securing of Loads) are also adhered to.
The heart of the measurement technology is a measuring case containing the compact Type 2250 sound level meter from HBK. When taking measurements of environmental noise, this rugged measuring instrument delivers reliable results with laboratory precision even in difficult conditions. Furthermore, the powerful Class 1 single-channel sound level meter and sound analyzer can easily be expanded. A large range of high-quality microphones and accelerometers is available as needed. In addition, the selection of the Type 2250 was also influenced by its application-based platform, which meant it could be individually adapted to the Regional Council's requirements.
For example, connecting the trailer to the internet enables just-in-time evaluation of measurement data and more targeted analysis of acoustic monitoring. Thanks to digitization, measurement personnel can begin analysis while measurements are still ongoing, and adjust the setup of measurements if necessary. This makes the battle against noise much more efficient.
Since the weather also has an influence on noise pollution, weather data is analyzed in parallel to the noise measurement itself. For this purpose, the trailer has equipment for measuring the ambient pressure, wind speed and direction, precipitation, and air humidity and temperature.
The recorded noise emissions are determined and evaluated in accordance with the Technical Instructions on Noise Abatement (TA Lärm). Judgment on whether a noise is too loud is based on a comparison with the noise immission guideline values specified in the TA Lärm. As well as a limit for the maximum level of short-term peak noise, other noise emissions are energetically averaged over the entire day or over one hour at night.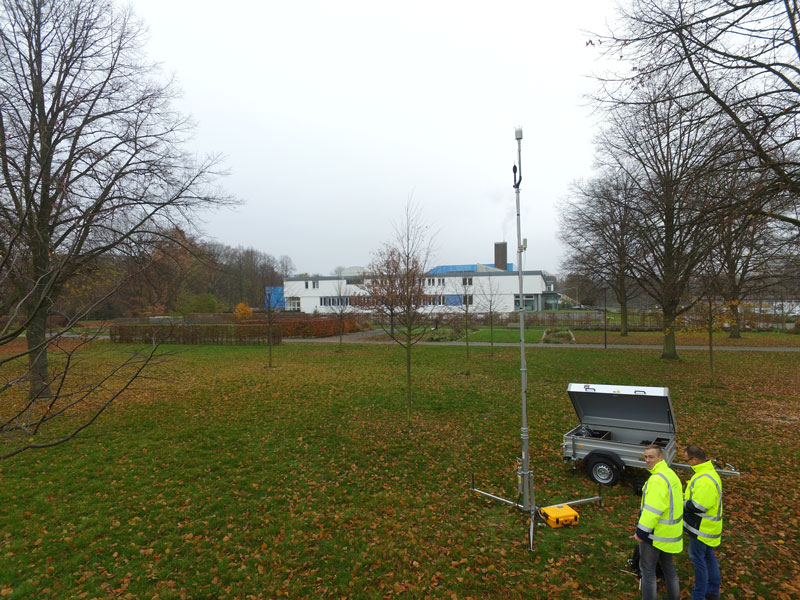 Objectively reducing noise levels
With the measurement trailer, numerous complaints have been objectively assessed on the basis of concrete measurement data, and their cause dealt with if emissions were found to actually constitute noise pollution. To this aim, the sensitive 'ears' of the trailer recorded and analyzed noise from industrial plants at a distance of just a few meters to over a kilometer. In order to cope with each plant's particular noise characteristics, the measuring instruments were set as appropriate prior to each measurement.
For long-term measurements, as well as continuously recording the level vs. time signal, wind direction and speed and any precipitation, the trailer also logs a sound recording of the relevant plant noise for subsequent analysis.
With this extensive measurement data, combined with the possibility of listening to sound recordings later on as well, employees of the Immission Control Department can pinpoint pure plant noise over virtually any period of time. Now that their work has been made considerably easier, problems concerning actual noise nuisances can be resolved much more quickly.
HBK impresses the Regional Council over the long term
Its positive experience with HBK measurement technology in the past convinced the Regional Council to rely on the reliability, precision, quality of the measurement technology and expertise of the HBK experts when equipping its innovative trailer, too. Its decision was borne out by its positive impressions during the course of the project.
The partnership-like relationship and excellent communication between all those involved – particularly with the gateway specification – also spoke in favor of HBK, as did the ability to fine-tune the necessary measurement technology precisely to Gießen Regional Council's requirements.
At the same time, the two parties' joint experience throughout this project lays solid foundations for future collaboration and partnership in future.
About the Environmental Department of Gießen Regional Council
In Hesse, different offices are responsible for the approval of plants subject to noise control regulations and the monitoring of these. The Regional Councils or Immission Control Authorities of the district or city authorities are responsible, depending on the type of plant. Where noise control is concerned, in the event of complaints about commercial and industrial noise, the Environmental Department of Gießen Regional Council is responsible for conducting monitoring measurements in the administrative region of Gießen (the districts of Vogelsberg, Marburg-Biedenkopf, Gießen, Lahn-Dill and Limburg-Weilburg).


Suscríbase a nuestro boletín informativo y recibirá las últimas noticias de B&K sobre sonido y vibración
Las últimas noticias de Brüel & Kjær le llegarán a su bandeja de entrada
Lanzamientos de nuevos productos, descuentos y ofertas especiales
Artículos, vídeos y guías sobre sonido y vibración
¡Suscríbase ahora!
WAVES Online