Static engine noise certification
Static aircraft engine noise ground tests are performed to define the engine ground static noise measurements.
Ask an Expert
As static aircraft engine noise ground tests are usually less costly than flight tests and are less affected by atmospheric conditions, ground surface variations, flight paths, etc. and, therefore, more predictable, they are preferable to flight tests. After the initial aircraft noise certification, aircraft manufacturers do not need to do a full noise certification test on new engines or engines that have been modified. They can get the new (or modified) engines noise certified by the authorities via the Ground to Flight Equivalence (GTFE) procedure.
The Brüel & Kjær Static Engine Certification Test (SECT) system follows the measurement requirements and procedures set forth by the industry noise certification standards ICAO FAR 36 and Annex 16, and SAE ARP1846A and ARP866A – Standard Values of Atmospheric Absorption as a Function of Temperature and Humidity.
System suggestion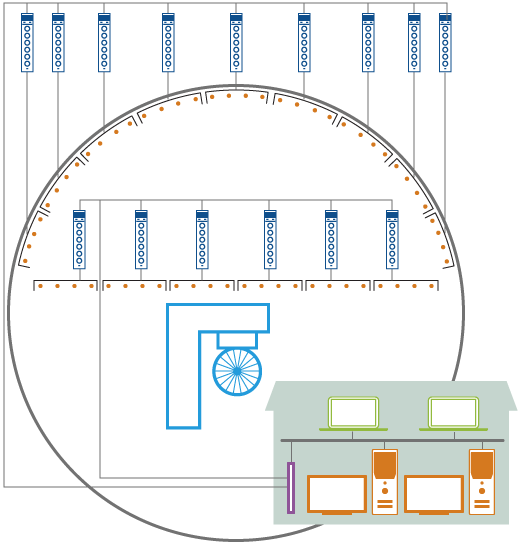 The SECT System accurately performs all the tasks needed for static engine noise certification and development testing and is based on our PULSE data acquisition and analysis platform and other standard commercial-off-the-shelf products that cover the entire measurement chain. It acquires all relevant noise and weather data needed to generate certificated noise levels, and corrects this data to standard reference conditions, for both measurement equipment and atmospheric absorption.
As SECT System is an open framework, additional research and development tasks (based upon individual customer requirements) can be added or incorporated within the workflow of the system.


Iscriviti alla nostra Newsletter e ricevi le informazioni più recenti dal mondo del suoni e delle vibrazioni
Le ultime notizie Brüel & Kjær ti raggiungono con un solo click
Nuovi prodotti, sconti e offerte speciali
Articoli rigurdanti il suono e le vibrazioni, video e guide
Iscriviti ora!
WAVES Online