THE V8900 AIR-COOLED 80 kN SHAKER
The V8900 is a high capacity air-cooled 80 kN shaker that is cost-effective to install, reliable and easy to use, and delivers enhanced testing capability.
The new shaker is in a class of its own, delivering all the benefits of air-cooling in a high-capacity 80 kN shaker.
Delivering outstanding performance in terms of force, displacement, high frequency and high overturning moment, you can use the shaker to test a wide range of payloads.
Fast installation
Get up and running easily and quickly
Cost-efficient operation
High force at reduced running costs
Enhanced testing capability
80 kN force and 3 kNm overturning moment
Maximum availability
Minimal maintenance and high durability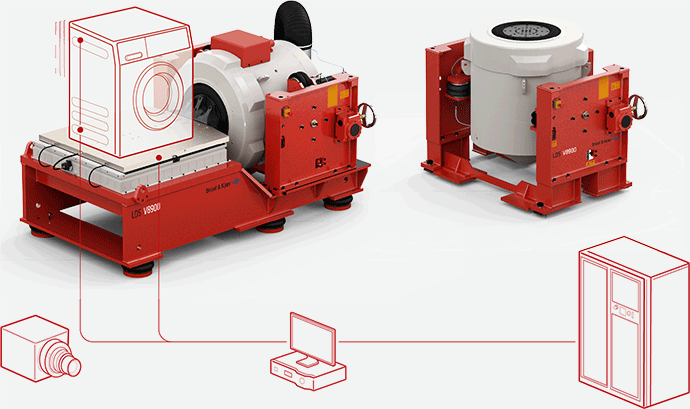 ---
Enhance your testing capability
Outstanding performance in key areas puts the shaker in a class of its own:
80 kN sine force for cost-effective testing of complex and heavy payloads
3 kNm overturning moment reduces the need for guided head expanders and provides stability for unbalanced payloads
3 kHz frequency for testing smaller payloads
101.6 mm (4 inch) displacement and high velocity combined, enhances shock and random test performance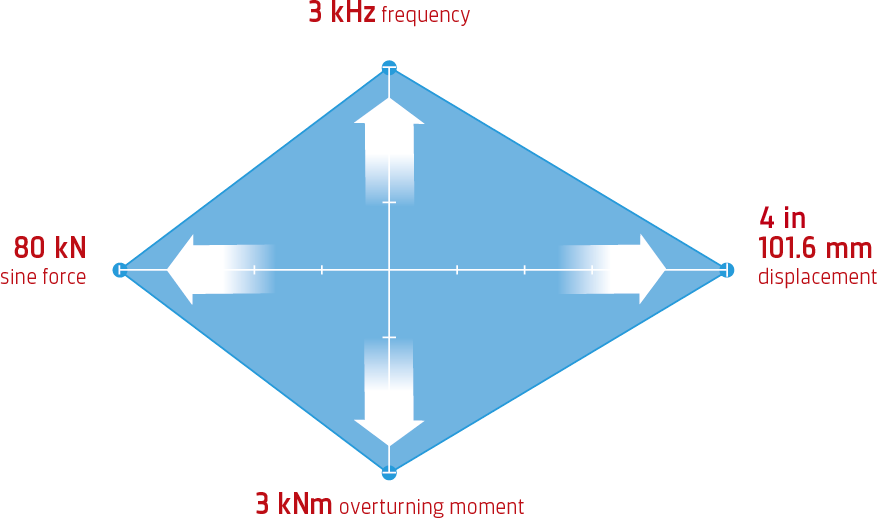 ---
Find out what the experts have to say
Cost of ownership
How does air cooling in a high force shaker help manage cost of ownership?
High overturning moment
Understand how a high overturning moment helps simplifying testing large and irregular payloads.
Ensure uptime
Hear our field service expert explain how service parameters built into a shaker system helps ensure uptime.
Inductive centring system
Understand how the inductive centring system helps get more accurate control of a shaker armature's mid position
Performance, reliability and maintenance
What does it mean that the V8900 shaker is designed for performance, reliability and maintenance?
---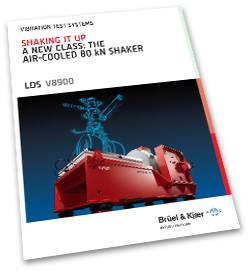 > Find out more in the Shaker brochure
> Take a look at the product specifications
---
This shaker is right for you, if you are looking for:
High-end capability without the overhead of a water-cooled shaker
High performance, without compromising availability and reliability
A versatile and capable mix of force, displacement, high frequency and high overturning moment
We understand your testing challenges. Contact us to talk to an application expert about how we can meet your specific requirements.
---


Abonnez-vous à notre Newsletter et recevez les dernières actualités en acoustique et vibrations
Les dernières infos de Brüel & Kjær directement dans votre boîte de réception
Nouveaux produits, remises et offres spéciales
Articles, vidéos et guides consacrés à l'acoustique et aux vibrations
Abonnez-vous maintenant !
WAVES en ligne