End-of-line production testing at Volkswagen, Kassel
Volkswagen is using testing, not only to ensure high-quality power train components, but also to increase production line yield and reduce cost.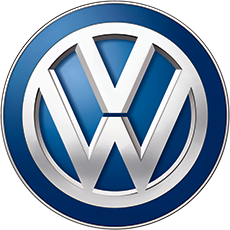 Customer quality expectations are ever increasing, so manufacturers must find a way to continuously improve quality while ensuring solutions that are cost effective for the company and the customer.
Challenge
Continuously tightening the noise, vibration and customer acceptance requirements for their transmissions helps Volkswagen grow their market share. But in order to maintain profitability, the percentage of completed transmissions passing end-of-line testing must also continuously increase.
Solution
Brüel & Kjær's DISCOM systems address both challenges. The specialized software and data acquisition hardware detect and pinpoint any issues and the analysis capabilities are well suited for establishing a control loop so that root causes and potential problems are identified earlier or even predicted and avoided entirely.
Results
The use of DISCOM Analysis systems and consultation with the Brüel & Kjær DISCOM production testing team has enabled Volkswagen to eliminate root causes and catch other potential problems early in the process, minimizing cost, improving final assembly passing percentages and leading to higher quality


뉴스레터를 구독하고 소리와 진동에 대한 최신 이야기를 만나보세요
Brüel & Kjær가 전하는 최신 뉴스가 받은편지함으로 발송되었습니다.
신제품 출시, 할인 및 이벤트
소음 진동 기사, 비디오 및 가이드
뉴스레터를 구독하세요!
온라인 뉴스레터 WAVES