"Bill invited me to see how loud we could play these things for a cigar box guitar exhibit, and even after the band ran its course, I was hooked."
Kevin Craig
Most who come across these odd-to-the-uninitiated cigar box instruments assume that they are cobbled together by someone who wants to play but can't afford a guitar. And because the rise of the cigar box style can be attributed to post-American Civil War soldiers, that assumption has some truth to it – but it's not a universal condition. Paul McCartney, Tom Waits, Ed King of Lynyrd Skynyrd and Billy Gibbons of ZZ Top have all played and recorded with cigar box instruments. So, it seems that there must be more to it than lack of funds.
William (Bill) Jehle and fellow enthusiast and bandmate, Kevin Craig, were kind enough to provide some insight, not just about construction, but also why.
Why a cigar box?
Looking back, the cigar box instrument tradition originated in the 1840s – coinciding with a shift in cigar packaging to the cigar box sizes that are still common today – but really began to take off in the 1860s. The Civil War soldiers were very much products of environment, where 'one made due' with what was on hand, and with the convenience of the new cigar box dimensions, the right conditions for the advent of the cigar box guitar were brought together. So, the idea that these instruments sprang up from a lack of ability to acquire 'standard' instruments is not wrong.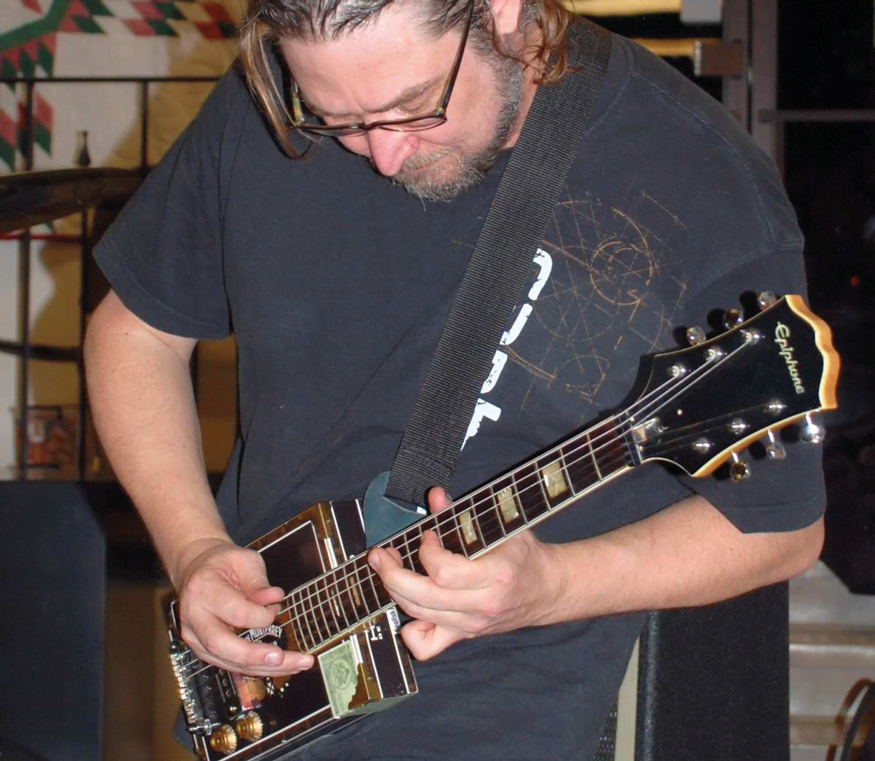 Bill Jehle is the author of two books on the history of cigar box guitars and an accomplished homemade-instrument craftsman and musician
The anecdotal gateway
Similar to the origins of cigar box bands in general, Bill's interest began with wanting particular sounds without the means to purchase the custom instruments he needed.
"There's always another way to make a sound: stretch out some string and you can hit it with a stick, bow it, pluck it – heck, I've used dental floss before. Not all of it sounds good, but sometimes it's magic. It's the experimentation, that's what keeps me going."
Bill Jehle
As a child, a neighbor gave him the pieces of a guitar, and he and his father rebuilt it. Later researching a custom guitar that would be all that he wanted, he realized he could buy the tools he needed and build the guitar for the same final price – tools included. But during construction, a friend sent him a copy of Make magazine with a cigar box guitar on the cover. Here was this functional guitar made from a cigar box, some twine, a 1 × 2-inch board, and what appeared to be some chopsticks. He gave it a try, and his dream of the perfect guitar was shot. Why spend a fortune on the 'perfect' guitar when you can have dozens of individual instruments, each with its own unique characteristics for a fraction of that price?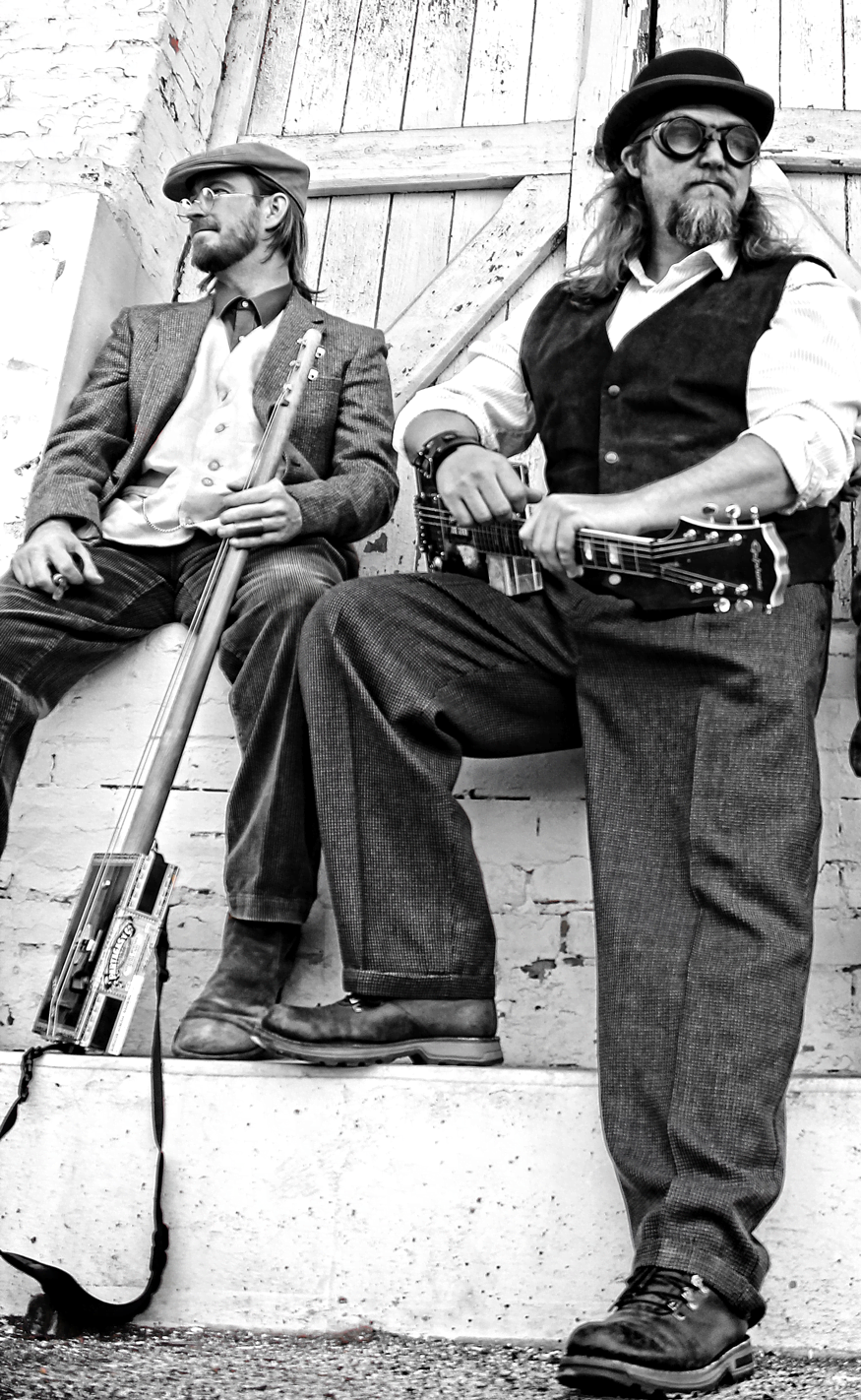 Kevin (left) with a shovel-handle cigar box bass and Bill (right) with a cigar box guitar from their days in 'Nadaband'Photo © Greg P. Yates Jr.
Why are cigar box guitars still here?
Bill and Kevin are not alone. People love music, and if the materials to make music aren't readily available, people will find them. While a lack of funds may have been the initial impetus behind the instruments, the current trend stems from the unique natures of a cigar box guitar's individual components, enabling unique acoustic traits, appearances, or even emotions. In the end, Bill and Kevin both agreed that the cigar box guitars' idiosyncrasies are the keys to their rise in popularity and are what make them more enjoyable to play than the perks of the high-end guitars.


뉴스레터를 구독하고 소리와 진동에 대한 최신 이야기를 만나보세요
Brüel & Kjær가 전하는 최신 뉴스가 받은편지함으로 발송되었습니다.
신제품 출시, 할인 및 이벤트
소음 진동 기사, 비디오 및 가이드
뉴스레터를 구독하세요!
온라인 뉴스레터 WAVES