Phoenix Testlab
Phoenix Testlab, celebrating its 25th anniversary this year, covers a wide range of test disciplines. The breadth and depth of their test capabilities allows them to provide a full set of tests, coordinating all the activities within the same facility and taking care of the entire process for the customer removing the need to coordinate different service providers.
Meeting the challenges of a changing world
To meet the latest requirements in its testing endeavours, the test house must undergo continuous adaptations and upgrades.
Current and future test procedures can therefore be performed in accordance with international standards to support customers' needs ranging from product development to market introduction.
It's a two-way street
Brüel & Kjær Associate Product Manager, Carlotta Basile comments that, "Phoenix Testlab is an important representative partner, and we always want them on board. At the moment, we are working on the release of a new technology for our shaker systems, and Phoenix Testlab is a part of this development and review process. We take inspiration from this customer-centric approach. It is the result of many years of positive work together."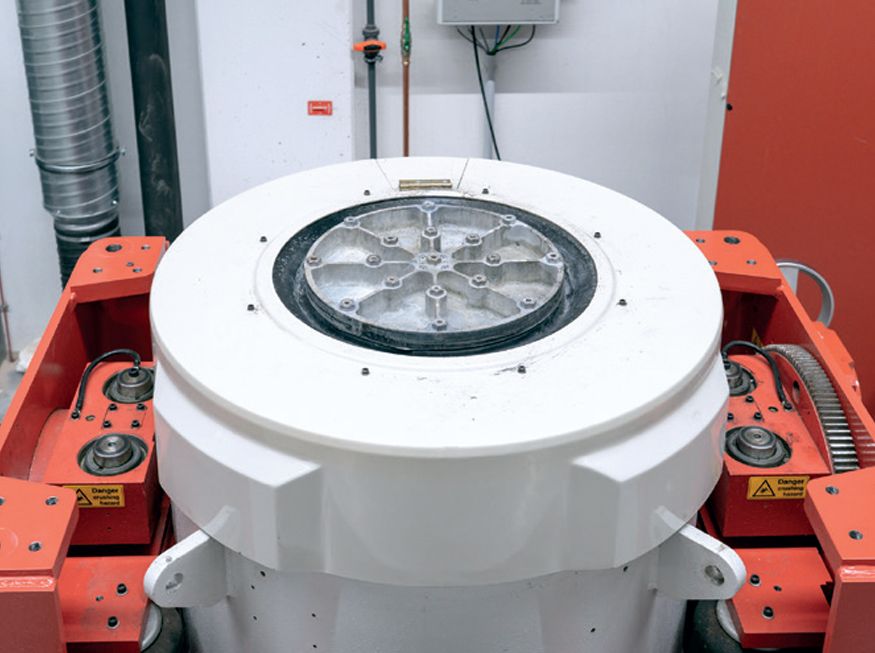 The LDS V8 shaker system with its new hydrostatic bearing table
Nowadays, test houses are facing multiple challenges from their customers: faster product launches and realization, an increasing number of stakeholders per project and the frequent release of new test technologies and standards. To meet the latest requirements in its testing endeavours, the test houses must undergo continuous adaptations and upgrades. Additionally, companies like Phoenix Testlab are facing growing pressure to deliver increasingly complex customer projects on time, while ensuring the high quality expected of a test lab.
Test house customers are also looking for a full-service package that includes the construction and manufacture of fixtures, data monitoring, testing and submission of reports and certifications. In addition, with several people involved in the same project, Phoenix Testlab must seamlessly liaise with them all. To be able to offer customers peace of mind while ensuring a fruitful revenue generation, the test house must ensure that their equipment is up to date with standards and regulations and that equipment uptime is maximized.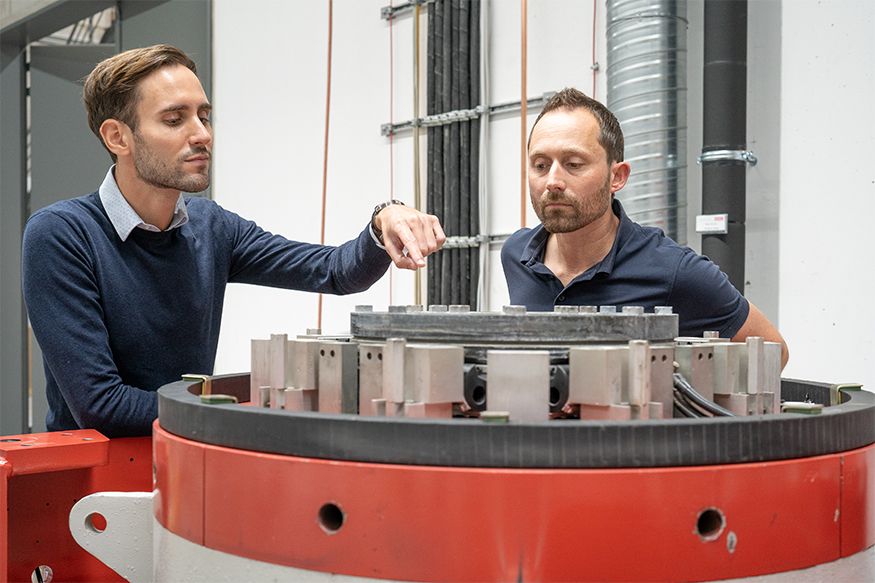 Tom Ulenaers, Solution Specialist, Brüel & Kjær VTS (left) and Lars Diedrichs, Graduated Test Engineer, Phoenix Testlab GmbH (right)
Vibration testing and more
Phoenix Testlab has recently installed a new hydrostatic bearing table on an LDS V8 shaker system, one of their eight LDS shaker systems.
This means that the test house has the ability to not only simulate test theoretically, but it can also run the equipment with the latest toolsets and physically perform the tests to the latest standards.
At the beginning of the year, the test house invested in a Brüel & Kjær platinum contract to cover its LDS shaker systems. This all-inclusive solution has a same day technical call back response. Lars Diedrichs, Graduated Test Engineer, Phoenix Testlab, says, "We want to be a reliable partner and service provider for our customers. To ensure this, we chose the platinum coverage. Our claim to quality and professionalism means that our customers should not be affected by any technical problems in the laboratory."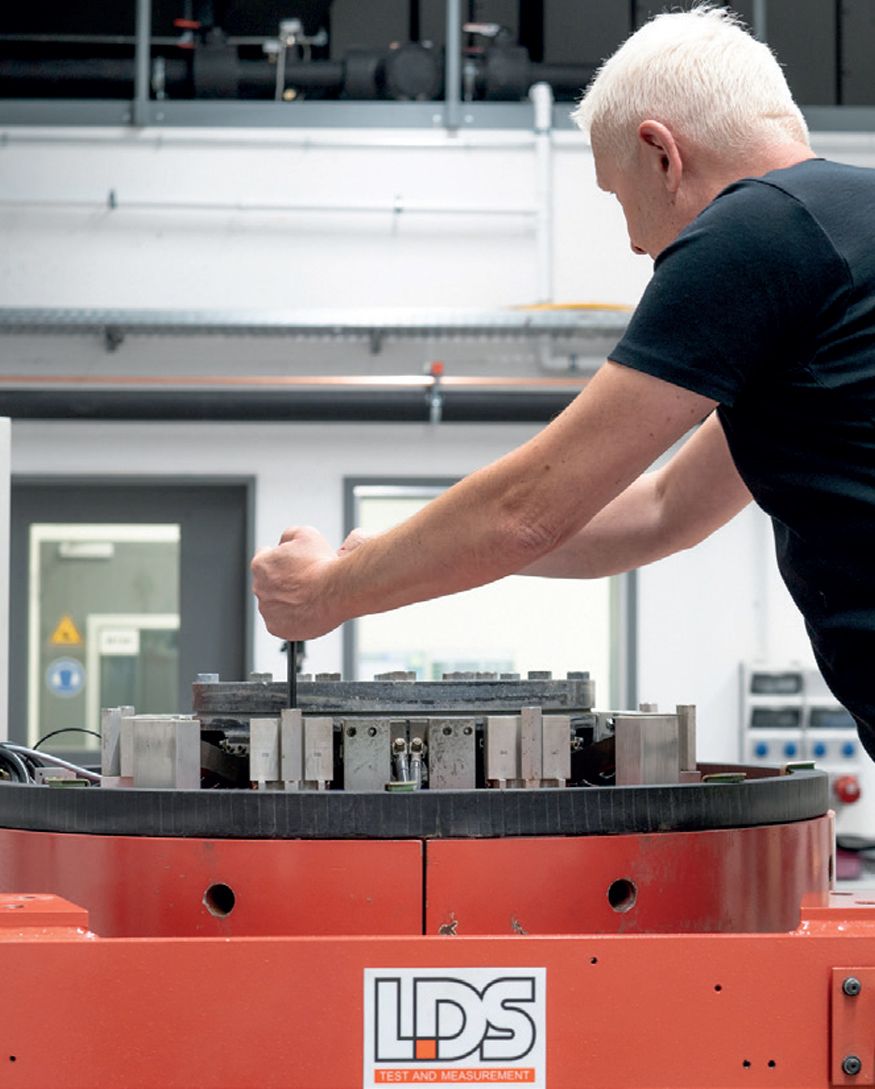 Brüel & Kjær VTS' Global Field Service team at work
What the future looks like
Phoenix Testlab is growing at a fast pace, and this is one of the reasons behind its recent investment in a new testing facility and its focus on understanding new trends, such as battery testing. In fact, some Phoenix Testlab laboratories are fully booked for the next 12 months. Furthermore, they have also noticed a growing interest in monitoring and bench design, as well a need for improving the connection and communication between shakers and climatic chambers. Mr Diedrichs summarizes, "Our collaboration with Brüel & Kjær is very positive, their service engineers are knowledgeable and very competent – quite simply we trust them."


Abonnieren Sie unseren Newsletter zum Thema Schall und Schwingung
Die aktuellsten Neuigkeiten von Brüel & Kjær direkt in Ihren Posteingang
Neue Produktfreigaben, Rabatte und Sonderangebote
Artikel, Videos und Anleitungen zum Thema Schall und Schwingung
Jetzt abonnieren!
WAVES Online