BUYERS GUIDE
Things to consider before choosing your measuring instrument
You've been working with your trusty old sound level meter for over a decade now. You know it back to front. You can navigate quickly through the setup menus and, although you know technology advances have left you behind, it does the job. In short, if it ain't broke, why fix it? On the other hand, it does have a few scratches, but it still works fine and every second year you get it calibrated without issue.

This scenario is pretty normal. High-quality, professional, and properly cared for measurement equipment such as Class 1 sound level meters will continue to do the job they were designed to do for many years – even after the technology they are based on becomes obsolete.

Having the right tool for the job makes you efficient – and that is good business. In this article, we look at some of the things you should consider before deciding on whether to replace your old sound level meter.
WEIGHING UP THE PROS AND CONS
Sometimes it makes sense to consider updating your measurement equipment even though it's working perfectly.

Suppose you are branching out into a new type of measurement, for example, building acoustics – this might require new equipment. Or, your current sound level meter may, in fact, have what you need in terms of measurement functionality and supports the relevant standard. If that is the case, then you are probably happy to continue with what you have.

On the other hand, a modern high-end sound level meter might be able to better support your new business focus, for example, by guiding you through the workflow and saving you the time it would take to manually calculate the results in Excel®. It may even display the end result on the instrument itself.

Without a doubt, new technology brings with it a number of benefits that enhance the user experience and ultimately save you time by increasing efficiency.

For sound level meters, some of these include:
Modern user interface with large color displays for easy interaction
Modular software, allowing you to customize functionality to your requirements
User-configurable templates that can be set up for task-specific measurement applications
Large removable memory capacity increasing the amount of data you can collect
Standard connectors (USB), for connection to auxiliary equipment such as weather stations
Wireless connectivity for remote control and communication with the instrument
Smart device support from supporting apps for in-field measurement documentation
Modern post-processing software
These improvements might not individually justify a new investment, but put together might be a reason for you to consider updating your equipment before it actually breaks down.

A more urgent reason could be that your new PC is running a Windows version that is incompatible with your old post-processing software.

Can your instrument be repaired? Calibration services will probably continue indefinitely, but as spare parts run out, repair of your old instrument will eventually become impossible.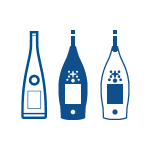 FROM SIMPLE TO ADVANCED
SOUND LEVEL METER & VIBRATION METER
THE DECISION IS YOURS
But trading in your old sound level meter for a new one is not all about benefits. Doing so, initially, may require more effort than continuing with the old one. Your staff will need to familiarize themselves with the new instrument, they'll have to study the manual and maybe figure out Wi-Fi connections and other complications. The first measurement jobs with a new sound level meter will be a challenge and there will be a risk of making mistakes – you need to factor in a realistic learning curve.
Ultimately, the decision to trade-in your old sound level meter is up to you. However, if you have a sound level or vibration meter that is 10 years or older and is due for its next accredited calibration, it is definitely worth considering a few things before paying for this service.

Assuming that you aren't in a situation where you have to update for any of the reasons outlined above, ask yourself whether your existing sound level meter fulfills your needs. Can your supplier repair it if it breaks down and if so, at what cost?
Finally, would a new sound level meter, covered by warranty, be a wiser investment when measurement capability and overall efficiency are factored into the equation?

Only you know the answer.