impulse noise evaluation for small arms
A complete system for measuring, processing and reporting small arms impulse noise in compliance with MIL-STD-1474-D and -E. impulse noise evaluation made quick, simple and accurate!
To the system
Brüel & Kjær's Impulse Noise Evaluation System is a targeted solution for measuring and reporting according to relevant standards for different combinations of small firearms, suppressors and ammunition types. The system includes all of the needed hardware and software, configured to ensure an quick and easy setup and workflow.
The solution enables:
Fast, simple setup from unboxing to testing
Simultaneous measurement at the left and right ears and muzzle using a three-microphone setup
Calculation and reporting directly in the software
On-site validation with the peak value displayed after each shot
Benchmarking impulse noise peak values for various prototypes or with competitors
262,144 samples/second rate exceeding the MIL-STD requirements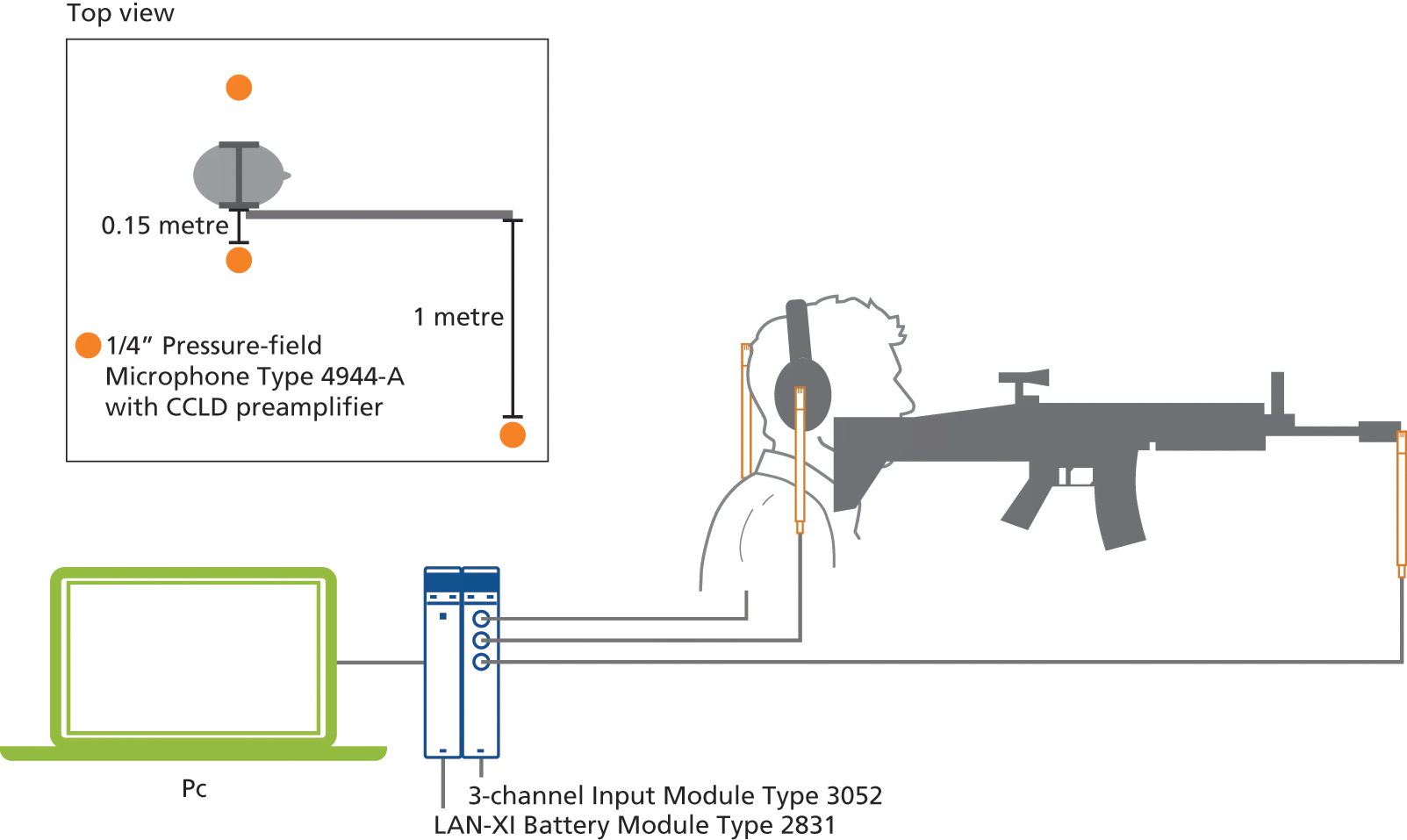 Impulse noise Evaulation system
Hardware
This impulse noise solution provides the complete hardware setup that you need to quickly and accurately acquire all of the data you need, in one session. With the three-microphone setup and battery-powered LAN-XI data acquisition module, you can simultaneously measure the right and left ears and the muzzle where you need to test, and not tied to a power cable.
Software
This solution also includes PULSE™ Impulse Noise Evaluation
Type 7963, the software you need to control measurements – so your data is correct the first time.


Subscribe to our newsletter and receive the latest stories from our world of sound and vibration
The latest news from Brüel & Kjær delivered to your inbox
New product releases, discounts and special offers
Sound and vibration articles, videos and guides
Subscribe now!
Read WAVES Online