More value from your data with Team Server
Team Server was introduced as part of the BK Connect® 2019.0 release. It was designed to help alleviate the hassles of finding data and sharing this with your team, but ultimately the strength of Team Server is measurable time saved and the added value the data brings to your organization for solving today's and tomorrow's problems.
Team Server is an indexed file repository that can reside locally on your PC or on the network managed by the IT department. The workflow is integrated into BK Connect, allowing BK Connect data to be uploaded to the shared folder, allowing each user to decide what data should be accessible to the Team. The system reads the files, extracts relevant, user-defined metadata and application-related data attributes, and turns them into searchable results. It works for all file types importable into BK Connect, but works best with the .bkc file, which has more attributes available for indexing.
By making the data available for the organization, Team Server adds value to new data and gives new life to old data.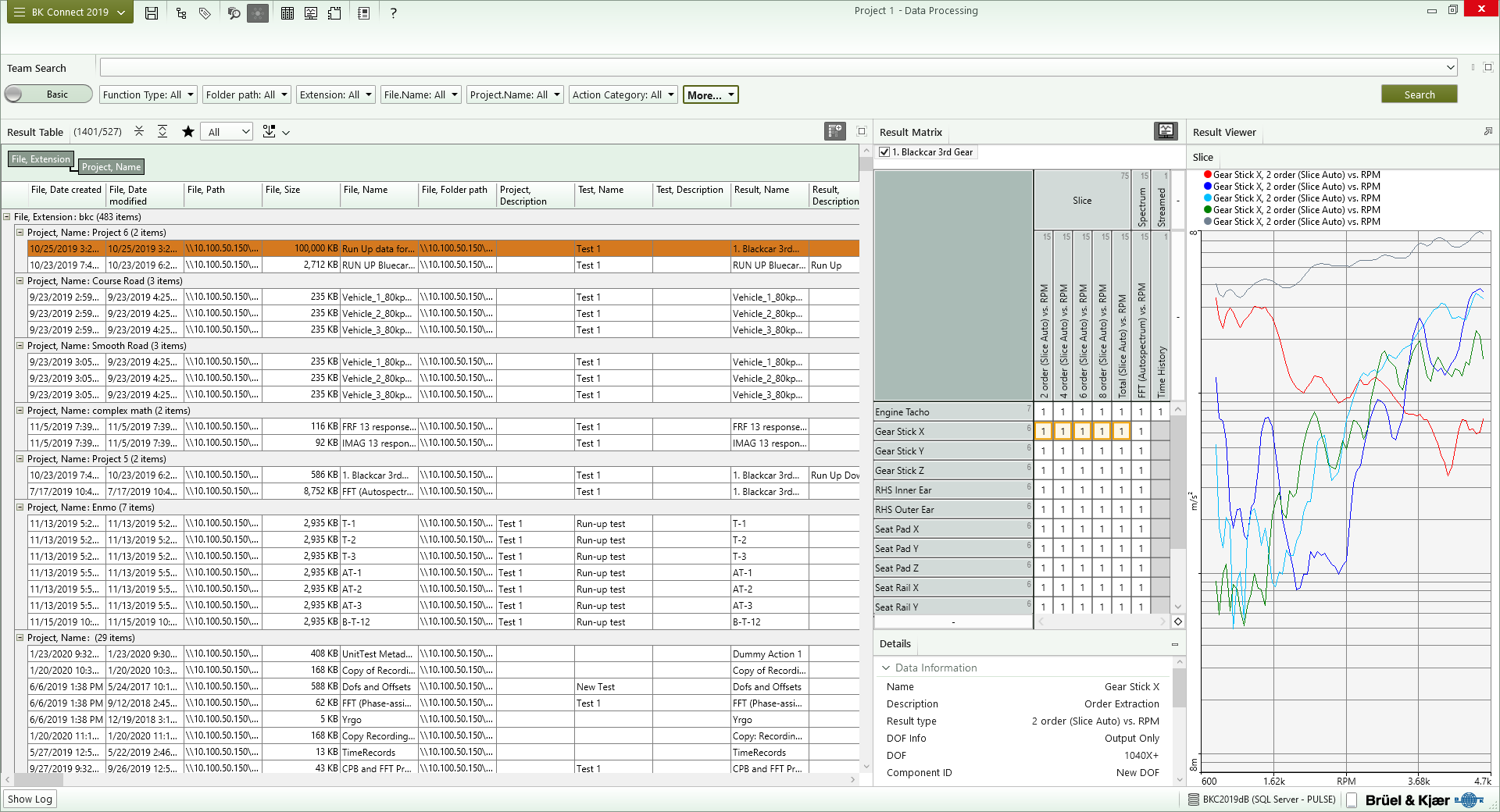 Because we know the importance of your data to you and your organization, the data from Team Sever can be visualized using the free BK Connect Data Viewer licence, giving your team members true collaboration.
To find out more contact your local sales or support engineer or check it out online.
Introducing Team Server in
BK Connect
Team Server is a new concept for searching and sharing your measurement data in BK Connect. All data is indexed based on user-defined metadata and application-related data attributes, making it easy locate and import historic data into new local projects for further processing, data comparison or reporting.


Subscribe to our newsletter and receive the latest stories from our world of sound and vibration
The latest news from Brüel & Kjær delivered to your inbox
New product releases, discounts and special offers
Sound and vibration articles, videos and guides
Subscribe now!
Read WAVES Online