MAXIMISE YOUR Vibration Test System 
The LDS range of shakers and associated vibration test equipment are designed to meet the specific needs of Test Houses.
Test Houses are amongst the most discerning of all vibration test system customers. Larger shakers in particular command a high hourly charge rate, so reliability and high system uptime are extremely important. Many attributes can influence uptime, including:
Test suitability
A shaker system needs to offer good, all-round performance to satisfy a wide range of test requirements, not just one or two headline features.
Ease of setup and use
The requirements from one end customer may differ greatly to the next. An intuitive system with useful status information is clearly important. A flexible system that includes quick vertical to horizontal transitions and supports offset payloads (high overturning moment restraint) will also reduce setup time.
Low maintenance
Design details, such as hydro-static bearings and inductive centring all help to minimise system problems. Pro-active performance monitoring that also determines cumulative usage and predicts time to next service puts your maintenance team back in control.
HIGH SYSTEM UP TIME
System up time and reliable operation is a priority for any test house. Our world service organisation is in close proximety, and are able to resolve any issues or problems in operation. Depending on your needs, and in-house maintenance, we have a range of service packages to suit all budgets.
There are of course other important factors, such as cost of ownership. Customers have always been interested in reducing power consumption to minimise operating costs, but increasingly it is also to meet ecological targets.
LDS AIR-COOLED SHAKERS
The LDS V8900 is a next generation 80kN air-cooled shaker that has been designed to include all the above attributes. Of course, a vibration test solution consists of more than one shaker. The LDS V800 series of air-cooled shakers range from 6kN to 80kN. For larger payloads, the LDS V900 series of water-cooled shakers extend the range to 289kN (578kN shock force).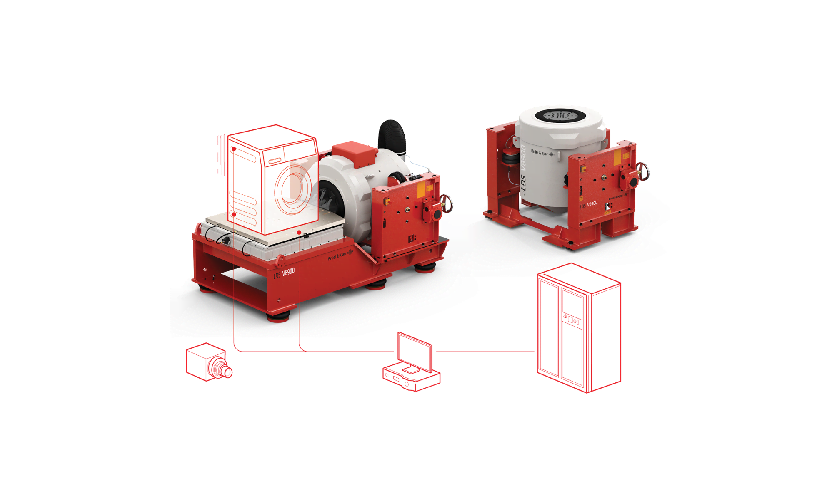 ---
LEARN MORE


Subscribe to our newsletter and receive the latest stories from our world of sound and vibration
The latest news from Brüel & Kjær delivered to your inbox
New product releases, discounts and special offers
Sound and vibration articles, videos and guides
Subscribe now!
Read WAVES Online