BK Connect Applets: MADE FOR YOUR TASK
BK Connect® applets are tailored to meet specific testing and analysis needs. Each Applet is designed around a specific task. When combined, BK Connect delivers a powerful toolset with innovative workflows and features for specific measurement, analysis, and reporting tasks.
SOFTWARE THAT WORKS LIKE YOU WORK
BK Connect applets give you the flexibility and power of the new BK Connect platform for user-defined, application-specific tasks.
By only including the tools and functionality you use, you get an optimized testing and analysis process at a price in line with your needs.
---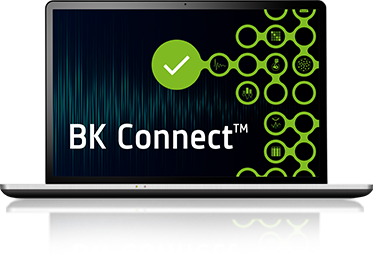 EXPERIENCE BK CONNECT APPLETS
BK Connect Applets contains everything needed to accomplish the tasks, from measurement to reporting.