Vibration testing equipment
Our comprehensive array of vibration testing equipment, including electrodynamic LDS shakers and exciters, cover the entire spectrum of vibration test applications, including modal and structural analyses.
From high-force electrodynamic shakers to palm-sized modal and measurement exciters, Brüel & Kjær offers a wide range of vibration test equipment designed for modal and structural analysis. In addition, we provide a selection of high-quality dedicated power amplifiers and vibration controllers, as well as matching slip tables, head expanders and thermal barriers.
Weather you are testing electronic components for mobile phones or complete satellite systems, Brüel & Kjær vibration testing equipment has you covered.
VIBRATION TESTING SYSTEM
In addition to our electrodynamic LDS shakers and exciters, a vibration testing system typically comprises an amplifier, supplying power to operate the shaker, and a vibration controller connected to a host PC running the vibration control software. (In the diagram below, the shaker is also fitted with a head expander)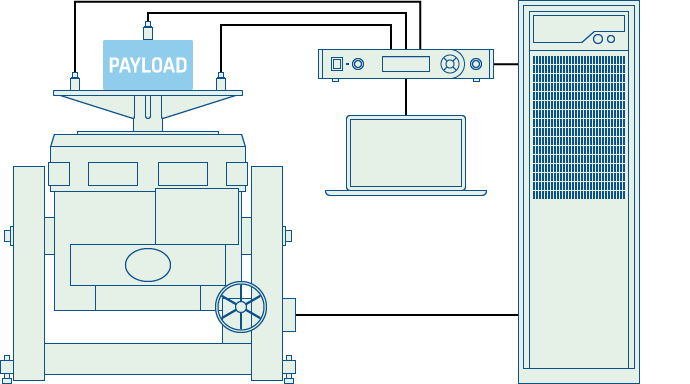 Vibration control software is divided into two parts: a user interface that runs on the host computer, and the software that executes the actual tests on the controller driving the shaker. The PC and the controller are connected by either LAN or USB. A range of controller tests and features are available within the software to simulate real-world operating conditions, as defined by MIL-STD, DIN, ISO and IEC standards.