Vibration Testing Equipment
Our comprehensive range of vibration testing equipment covers the entire spectrum of vibration test applications with electrodynamic shakers and exciters for modal and structural testing and analysis.
Vibration testing allows you to predict the failure modes of a product or component and monitor their dynamic behavior to improve reliability and in-use performance. From high-force electrodynamic shakers and modal and measurement exciters to power amplifiers and vibration controllers, Brüel & Kjær offers a wide range of vibration test equipment designed for shock, durability, modal and structural analysis!
Whether you are testing electronic components for mobile phones, components in the automotive industry, or complete satellite systems, Brüel & Kjær vibration testing equipment has you covered from individual products to full vibration tests.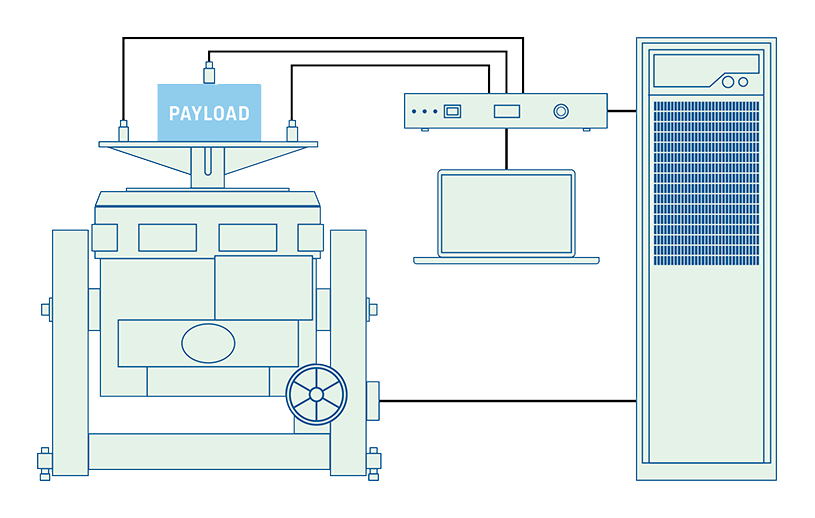 Vibration Test System
All Vibration testing equipment from Brüel & Kjær can be perfectly combined to ensure the integrity and reliability of your products. From electrodynamic shakers and exciters, linear and digital switching amplifiers to vibration control software and hardware equipment, we provide vibration test equipment and vibration systems, tailored to your needs.
Why choose Brüel & Kjær vibration testing equipment?
We provide a complete vibration testing solution, from electrodynamic shakers to vibration controllers.
We can customize the specific vibration testing equipment according to your testing requirements
We offer you a standardized 12-month maintenance contract, which can be extended to two or three years
We have a global field service, which allows us to be in any place within 24 hours