Rail monitoring with accelerometers for bogies
Part of HBK's sensor offerings includes a wide range of industry-customized accelerometers that are utilized in test and measurements. For the railway industry, one of these examples is the Rail Accelerometer Type 8349 that is designed for monitoring railway bogies.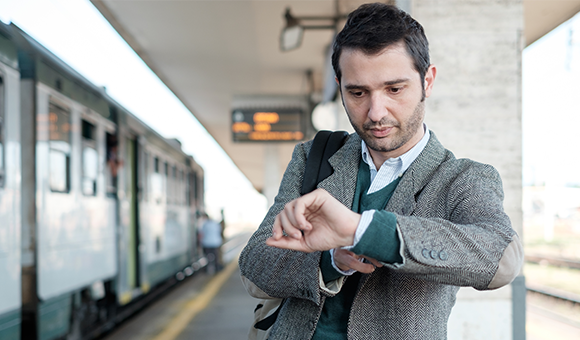 Railway industry challenges
One of the all-time challenges of the railway industry is to be on time. Commuters always complain if the train is late, delayed or cancelled. Businesses also depend on timely, effective delivery of their goods. Add to these challenges the demand for high-speed trains, more coach car seating, better riding comfort, fast internet connection and railway infotainment, excellent HVACR and hygiene facilities, all while ensuring safety and lowering CO2 emissions.
These demands puts pressures on the supply chain, railway infrastructure and on every component in a railway vehicle. One of these components is the bogie that is subject to a harsh environment and must withstand heavy loads and absorb vibration.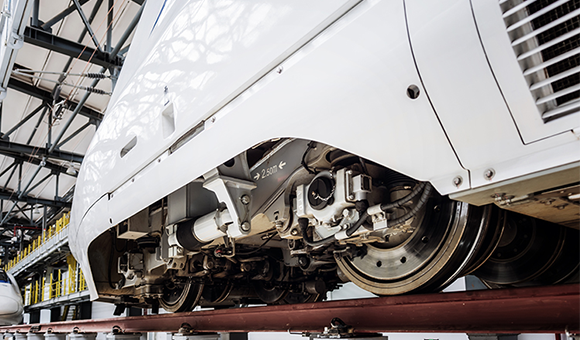 Monitoring of bogies with sensors
The monitoring of bogies and the optimizing of rail vehicle operation through predictive maintenance programs rely in part on advanced integrated vibration accelerometers such as the Rail Accelerometer Type 8349. The sensor is an essential part of a program that increases passenger safety & comfort, limits failures and ensures trains running on time.
The Rail Accelerometer Type 8349 is designed with a robust stainless-steel housing and capable of withstand harsh environment with wide temperature range.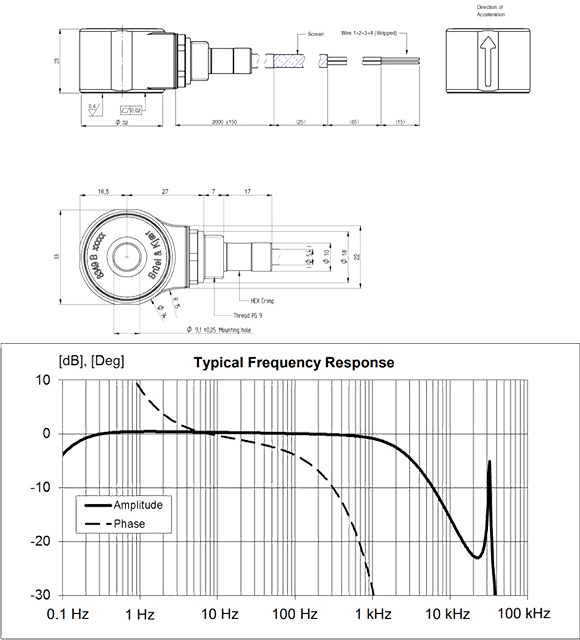 Rail Accelerometer Type 8349
General specifications
Accelerometer type: CCLD with TEDS
Amplitude response: 0.2 – 2000 Hz, ±3 dB, 0.5 – 500 Hz, ±5%
Protection: EMC 0.707 kV DC protection
Electrical characteristics
Isolation resistance: > 1 MΩ at 100 VDC
Signal ground: Isolated from accelerometer housing and cable screen
Environmental characteristics
Normal operational temperature range: –40°C to +120°C (limited by cable), –50°C to +125°C (sensor only)
Max. non-destructive shock (peak): 5000 g
Humidity: DIN/EN 50125-1 §4.4 (open end of cable must be properly sealed)
Physical characteristics
Dimensions: 67. 5 × 33 × 25 mm, length × width × height (see drawing)
Weight: < 190 grams (excluding cable)
Case material: Stainless steel (W.Nr. 1.4305)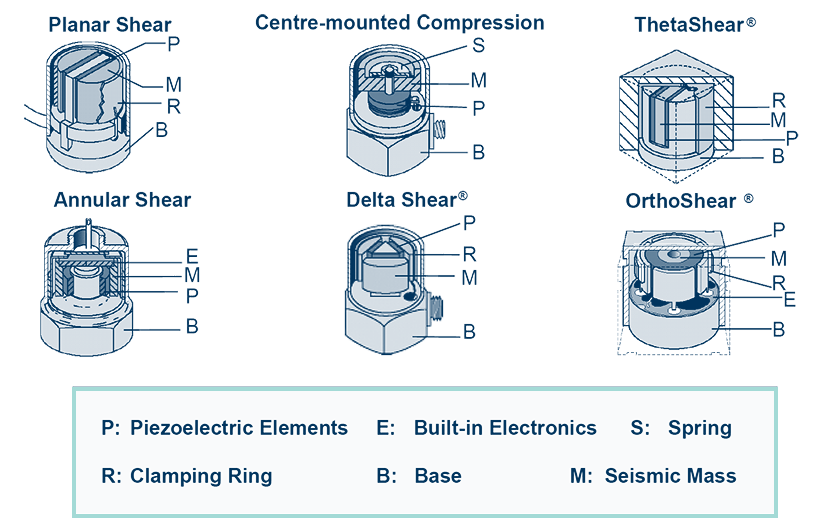 70 years experience
Hottinger Brüel & Kjær's portfolio of transducers has serviced customer for over 70 years. The quality of our products is renowned worldwide and is the result of our unique experience and knowledge in the production and development of our products.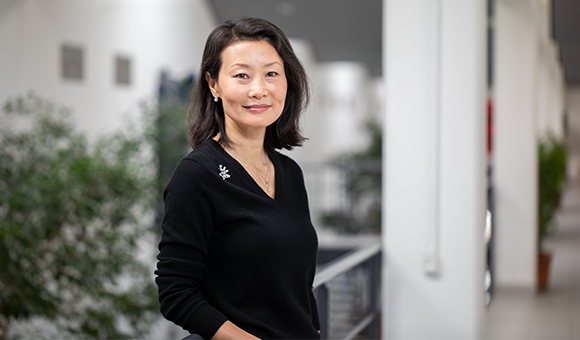 Get in touch!
For further details or questions regarding specific sensor types, specifications, and price, please contact your local Hottinger Brüel & Kjær sales representative or contact me, Bin Liu - Product Manager, directly at [email protected] for a direct talk about your OEM (Original Equipment Manufacturer) sensor requirements.


Subscribe to our newsletter and receive the latest stories from our world of sound and vibration
The latest news from Brüel & Kjær delivered to your inbox
New product releases, discounts and special offers
Sound and vibration articles, videos and guides
Subscribe now!
Read WAVES Online